'Iron Fist' Season 2 Featurette Highlights Improved Fight Sequences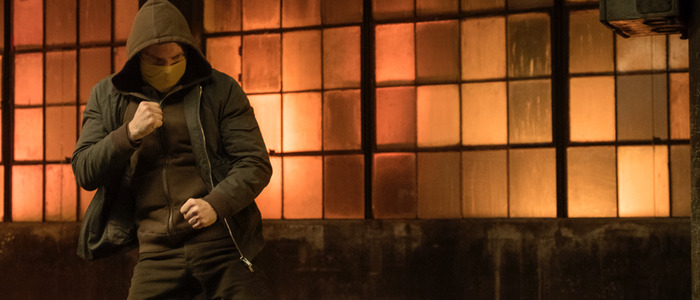 The fight scenes in Iron Fist season 1 weren't that great, primarily due to a lack of training. Season 2 hopes to improve that, with new, intense fight sequences that take the action to the next level. A new Iron Fist season 2 featurette breaks down how the show set about upping the ante when it comes to action scenes.
Iron First Season 2 Featurette
Iron Fist season 1 has its defenders, but I'm sure we can all agree that the fight scenes were lackluster. Even star Finn Jones admitted as much, telling Metro:
"When I first moved over to New York, before I started actually filming, I had three weeks of very intense martial arts and weight training preparation. But then unfortunately once the show started, the filming schedule was just so tight – I was working 14 hours every day, six days a week, days into nights, nights into days – and actually my schedule didn't allow me to continue the training as much as I really hoped."
From the looks of things, season 2 will solve this issue, and then some. The trailer for the upcoming season looks promising, and this new featurette is even better. Stunt coordinator Clayton Barber, who worked on Black Panther and Creed, talks about how he wanted to do something different for the season, treating the fight scenes like a "punk rock song", with focus on rhythm and tempo. Finn Jones goes on to add that every episode has a "standout sequence."
I won't mince words: Iron Fist season 1 was bad. But I'm willing to give the show another shot. Perhaps it's worked out its growing pains, and has evolved into a more assured, more entertaining experience. The series has a new showrunner, Raven Metzner, and maybe that will help as well. Season 2 finds Danny going up against the villainous Davos (Sacha Dhawan), who also has Iron Fist powers. Jessica Henwick, who was the best part of season 1, is back as Colleen Wing. Also returning: Simone Missick as Misty Knight,  Jessica Stroup as Joy Meachum and Tom Pelphrey as Ward Meachum. Alice Eve is a new addition to the cast as villain Typhoid Mary, who – in the comics at least – possesses "psionic powers, including telekinesis."
Iron Fist season 2 hits Netflix September 7, 2018.
Billionaire Danny Rand (Finn Jones) returns to New York City after being missing for years, trying to reconnect with his past and his family legacy. He fights against the criminal element corrupting New York City with his martial arts mastery and ability to summon the awesome power of the fiery 

Iron

 

Fist

.