Daily Podcast: Villains Who Should Get Movies, Most Anticipated Movies, Roma, Netflix, Mindhunter, Sinemia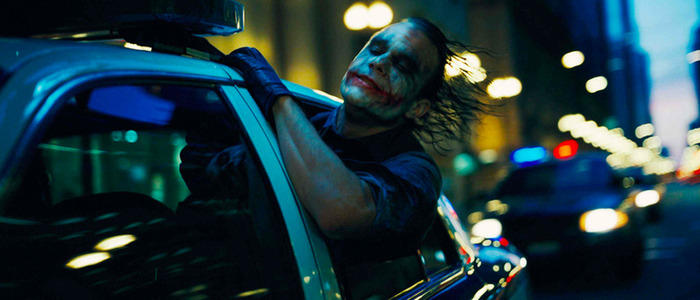 On the August 30, 2018 episode of /Film Daily, /Film editor-in-chief Peter Sciretta is joined by weekend editor Brad Oman and writer Hoai-Tran Bui to answer a couple letters in the Mail Bag and talk about the latest film and tv news, including the most anticipated movies of Fall 2018, Roma early buzz, Netflix going theatrical, Mindhunter season 2 casting and Sinemia.
You can subscribe to /Film Daily on iTunes, Google Play, Overcast, Spotify and all the popular podcast apps (here is the RSS URL if you need it).
In The Mail Bag:
Sam L from Atlanta writes in "This is a fan.  After hearing your comment about visiting the Henson Exhibit, I wanted to let you know that

there is a Henson Museum.  It is located in Atlanta at the Center for Puppetry Arts.  (http://www.puppet.org/) The Center has 2 museums, one focusing on the Hensons and one focusing on Puppets around the World. (They include some figures from Laika stop-motion films. )   The Henson Museum has muppets from Sesame Street, from the Muppet Show and Fraggle Rock and many of their movies. It is not really large but it is a great collection. The Henson Foundation gave much of their collection to the Center so the rotate out different characters and displays.

Thanks for the great show and please thank Chris, Jacob, Hoai-Tran, Ben and Brad.
Michelly writes in to say "Hi Peter.  I just wanted to say that for me you can

keep talking about the Magic Castle. I will never get enough of your tales

hehe. It's not easy to get in and you did it! Listeners should chill and just appreciate it. I bet you're a great magician  and that your magic will evolve a lot. Keep going! Also, I feel that the water cooler is in its best format ever. So glad that besides what you guys have been doing, we get to listen what you have been reading, watching, playing and so on. Finally,

a shoutout to HT, my favorite person hihi, for reading and recommending Sharp Objects.

  Best wishes from Brazil!"
Kolin from San Jose, CA writes in with a question: "With "Venom" and The Joker movie coming out soon, what other villains do you think deserve their own movie?"
In The News:
HT (og Ben): 'Roma' Early Buzz: Alfonso Cuaron Has Delivered Another Masterpiece
Other articles mentioned:
All the other stuff you need to know:
You can find more about all the stories we mentioned on today's show at slashfilm.com, and linked inside the show notes.
/Film Daily is published every weekday, bringing you the most exciting news from the world of movies and television as well as deeper dives into the great features from slashfilm.com.
Send your feedback, questions, comments and concerns to us at

peter@slashfilm.com

. Please leave your name and general geographic location in case we mention the e-mail on the air.
Please rate and review the podcast on iTunes, tell your friends and spread the word!
Thanks to Sam Hume for our logo.