Danny Boyle's Musical Comedy Involves The Only Person In The World To Remember The Beatles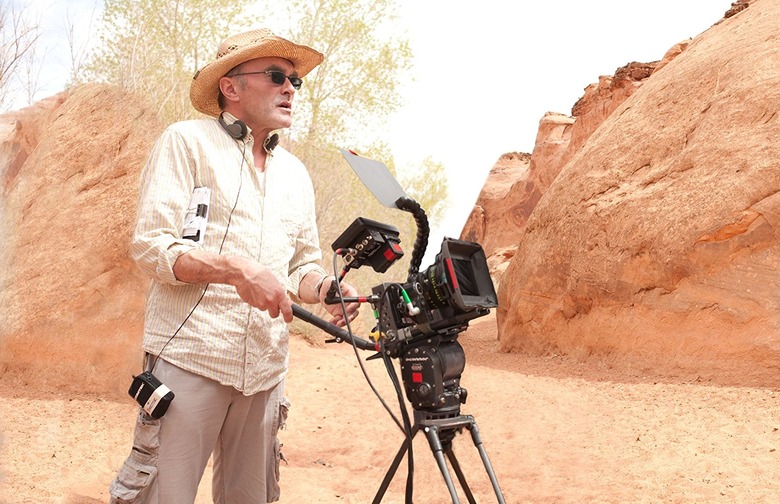 Now that director Danny Boyle has left the director's chair of James Bond 25, the versatile filmmaker is free to focus his time on the post-production process for his first musical, an untitled movie that features EastEnders star Himesh Patel, Saturday Night Live breakout Kate McKinnon, and Mamma Mia: Here We Go Again's Lily James.
The film also stars musician Ed Sheeran playing himself, and in a new interview, Sheeran has revealed some new details about Boyle's still-untitled musical comedy and what it has to do with the music of The Beatles.
In an interview with the Associated Press (via The Playlist), Sheeran says that Patel plays a character who wakes up to discover he's the only person on the planet who remembers the music of The Beatles, so he uses those songs to become a superstar musician himself. Sheeran elaborated:
"And then I discover him and take him on tour. Then he gets much, much bigger than me through doing stuff. Yeah, it's very clever. I got to actually kind of learn how to act... With the 'Game of Thrones' thing, that was literally me popping in for a day and making a cameo. Or 'Bastard Executioner' was me popping in for a day. But this was like full days on set, like full 12-hour days."
The 27-year-old Sheeran wrapped his portion of filming earlier this year during the middle of one of his tours, and though this is his first major film role, he doesn't sound too worried because the part he played is a familiar one for him:
"They shot it around loads of my gigs. So it was a very intense two months. Because I would have four days of gigging and then three days of shooting a film. I was playing myself, so I don't think I was that bad. There wasn't much to (mess) up."
I spoke with Boyle years ago about the way he jumps between genres. "Each film becomes a fresh assault," he told me, "and you can become evangelical in a way. Try to gather people around you and say, 'How are we going to do this? How are we going to tell this story?' [It's] more to do with how you subvert the genre, because I don't want them to feel like homages to something or an update of a particular genre. I want them to feel like their own identity." I'm incredibly curious to see what he does with a musical comedy – especially one with a plot that almost sounds like it would work as an episode of The Twilight Zone.
This untitled movie is aiming for a release in September 2019, so we'll keep you posted with more when we hear it.