This Week In Trailers: Davi's Way, The Dig, First Light, Swiped: Hooking Up In The Digital Age, The Most Beautiful Couple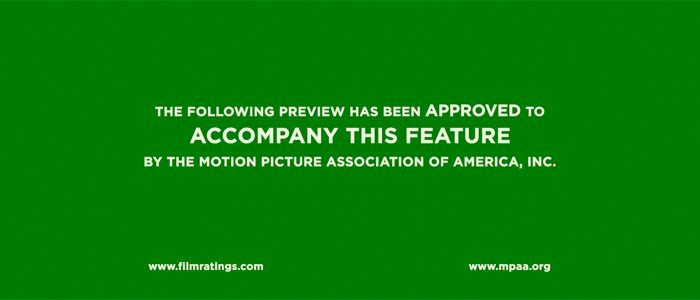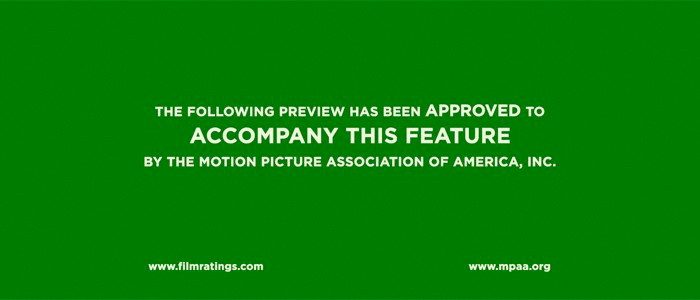 Trailers are an under-appreciated art form insofar that many times they're seen as vehicles for showing footage, explaining films away, or showing their hand about what moviegoers can expect. Foreign, domestic, independent, big budget: What better way to hone your skills as a thoughtful moviegoer than by deconstructing these little pieces of advertising?
This week we get chummy with a killer, have our sanctity violated by a pack of drunken roustabouts, get ourselves a date by swiping right, follow along with Robert Davi as he sings Sinatra, and watch a teen girl get some supernatural powers.
The Dig
When you have a debut that looks as self-assured as what directors Andy and Ryan Tohill have done here you can't help but feel they have a solid future ahead of them. What is a story about a "paroled, amnesiac killer [who] is confronted by his victim's father" seems to be weighed down, in a good way, by the emotions involved on all sides of this issue. We don't get much in the form of a narrative but what makes this such a solid trailer is just how spartan it is. Very little use of words, heavy on the emotion, and keeping things wrapped up in a mysterious bundle for us to try and unpack. Such a fan of the talent on display.
The Most Beautiful Couple
Revenge. I am a fan of these kinds of stories if for no other reason than it supposes an interesting question: If you were violated how far would you go to right that wrong? Writer Andre Dubus did with his short story "Killings", which became In the Bedroom, and it did it masterfully. Director Sven Taddicken looks to be going down that same path. No one died as a result of these hooligans' actions, but the morality play performed in front of us gets complex. You have two victims and, therefore, two ways of looking at how revenge factors in their healing process. The trailer is edited well in how quick we get right to the heart of the issue and, more importantly, what's at stake for each of those who have been aggrieved.
Swiped: Hooking Up In The Digital Age
I'm old and should have zero opinion on this, but I do remember a time when it was all about using your friends to act as intermediaries to find out if someone you liked was single. Fast forward a couple of decades, and now there's an app for that. Director Nancy Jo Sales who notably wrote the Vanity Fair article "The Suspects Wore Louboutins," which became the basis for The Bling Ring, is uniquely qualified to talk about the intricacies of youthful behavior. This time she's examining the dating lives of millennials as seen through the lens of dating apps. The story is a fantastic sociological examination into phenomena that has commoditized dating as we know it; or, at least as those looking for a mate realize it. The trailer tees up the issue wonderfully, and this seems like a leisurely stroll through a world some of us have never visited.
This may all be as real as an episode of Keeping Up With the Kardashians, but Robert Davi is one of our generation's most celebrated character actors. From Goonies, to Die Hard, to Showgirls, the man has been in over 160 films. Director Tom Donahue is along for the journey of Davi trying to recreate the magic of Frank Sinatra's "Main Event" concert at Madison Square Garden on Sinatra's 100th birthday. The trailer shows a lighter side, an exacting side, an obnoxious side, to Davi and, again, whether this is all a put-on or not the singing is quite real and I'm here to see where this nutty path leads.
I need more Saïd Taghmaoui in my life, and his appearance here caught my eye. As well, director Jason Stone looks to have made a movie that is kinda-sorta like 2012's Chronicle but, for some reason, this has some charm all its own. You have a young girl who gets some supernatural abilities, has a little E.T. vibe tossed in there for good measure, and, overall, feels like a tiny movie with big ambitions. Whether or not the entire thing works, I can't say, but at least it does a respectable job of selling a teen movie that looks thoroughly watchable.
Nota bene: If you have any suggestions of trailers for possible inclusion in this column, even have a trailer of your own to pitch, please let me know by sending me a note at Christopher_Stipp@yahoo.com or look me up via Twitter at @Stipp
In case you missed them, here are the other trailers we covered at /Film this week: