'Shining' Sequel 'Doctor Sleep' Casts Kyliegh Curran In A Key Role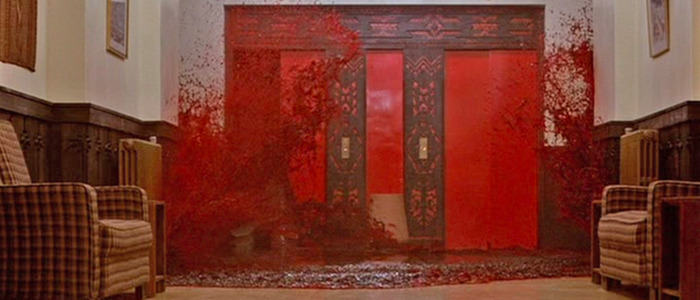 The Doctor Sleep cast has locked down a pivotal role. Young actress Kyliegh Curran will play Abra Stone in the Shining sequel from director Mike Flanagan. Curran joins a cast that includes Ewan McGregor and Rebecca Ferguson.
Deadline broke the news about Curran's casting. Her character, Abra Stone, is one of the main characters of Stephen King's novel – her psychic abilities make her the main target of the True Knot, a gang of nomadic "psychic vampires" who prey on individuals who possess the shining.
Curran is relative newcomer, with only one other acting credit to her name – the 2017 film I Can I Will I Did. Deadline says at least 800 girls (!) were considered for the part of Abra, but Curran beat them all.
In Doctor Sleep, Danny Torrance is all grown-up, and still traumatized by the events at the Overlook Hotel. Much like his father before him, he struggles with alcoholism. But the bottle is the least of his problems, as he must protect Abra from the True Knot and its leader, Rose the Hat. Ewan McGregor is playing Danny, while Rebecca Ferguson is playing Rose. Other cast members include Carl Lumbly, Alex Essoe and Westworld breakout Zarn McClarnon.
Doctor Sleep is definitely not one of King's best novels. In fact, I'd go so far as to say it's kind of bad. But I remain optimistic about this film adaptation, due to the fact that Mike Flanagan is at the helm. Flanagan is one of the best horror filmmakers working today, crafting original, exciting scary movies that don't adhere to the normal horror movie rules. This isn't his first time tackling a King project, either. He turned King's hard-to-adapt book Gerald's Game into a surprisingly great movie for Netflix. Also promising: Flanagan has rewrote the script previously penned by Akiva Goldsman. Goldsman penned the screenplay for the terrible Dark Tower adaptation, so the fact that Flanagan has come in and taken over script duties gives me some hope.
I still remain uncertain about how they're going to market this movie. So far, everyone involved with the project is content to refer to it as "the sequel to The Shining." Which it technically is. But here's the thing: it's the sequel to The Shining novel, not Stanley Kubrick's much-different film adaptation. If audiences go into this expecting a movie that builds on Kubrick's material, they're going to be in or a big surprise.
Doctor Sleep will hit theaters on January 24, 2020.