'Once Upon A Time In Hollywood' Charles Manson Actor Is Also Playing Manson In 'Mindhunter' Season 2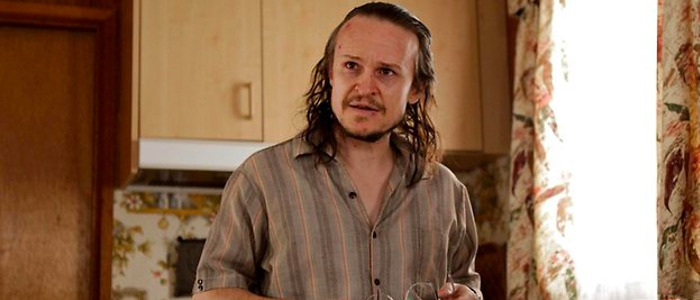 Damon Herriman is about to carve out a niche for himself playing Charles Manson. The Justified actor was just announced for the part of the notorious cult leader in Quentin Tarantino's Once Upon a Time in Hollywood. Now comes word that Herriman will play Manson again in Netflix's serial killer series Mindhunter. Some actors might worry about typecasting, but Herriman probably knows a good thing when he sees it.
is reporting that Damon Herriman, who has appeared on Justified and Top of the Lake, has landed the role of Charles Manson on Netflix and David Fincher's Mindhunter. Herriman certainly looks the part, which probably explains why he's also playing Manson in Quentin Tarantino's 
. While by no means unprecedented, this double casting is still surprising.
Herriman will now have the chance to play Manson in two different eras. Once Upon a Time in Hollywood is set in 1969, when Manson was about 35. Per Collider's report, the Manson scenes in Mindhunter are set in the 1980s, when Manson was in his late 40s. Early plot details of Mindhunter season 2 have mentioned the Atlanta Child Murders, which took place at the end of the '70s and the beginning of the '80s.
According to Collider's sources, Herriman was cast as Manson in Mindhunter first, and already filmed his scenes over the summer. They'll feature Herriman's Manson already behind bars, likely being interviewed by Mindhunter main characters Holden Ford and Bill Tench (played by Jonathan Groff and Holt McCallany, respectively). The Manson in Once Upon a Time in Hollywood will still be a free man, roaming around and setting his "Family" on a path of murder and mayhem. However, it's worth noting that we still don't know how big a part Herriman will have in either of these projects.
This sort of double-casting isn't unheard of. Michael Keaton played the same character in both Jackie Brown (another Tarantino film) and Out of Sight. Of course, those films are both based on books by Elmore Leonard, so the casting made sense, and was done intentionally. Michael Sheen played former British Prime Minster Tony Blair in three separate projects – the TV movie The Deal in 2003, the feature film The Queen in 2006 and the HBO movie The Special Relationship in 2010. Again, though, there was a correlating factor – all three of those titles were written by Peter Morgan. Perhaps the most famous example is Jerry Haleva, an actor who played Saddam Hussein in six different films, including Hot Shots and The Big Lebowski. And of course Richard Belzer, who has played Detective Munch in approximately 10,000 different things.
Some actors might hesitate to play the same part twice back-to-back like this. But Herriman isn't exactly a household name who can pick and choose his projects as he pleases. And if playing the same role enables him to work with both Quentin Tarantino and David Fincher, the decision to take both Manson parts was probably a no-brainer.
There's no premiere date for Mindhunter season 2 set yet, but there's a good chance it might debut in 2019, which is the same year Once Upon a Time in Hollywood hits theaters.