See 'Batman: The Animated Series' Remastered As Blu-Ray Box Set Price Drops And Adds Digital Copy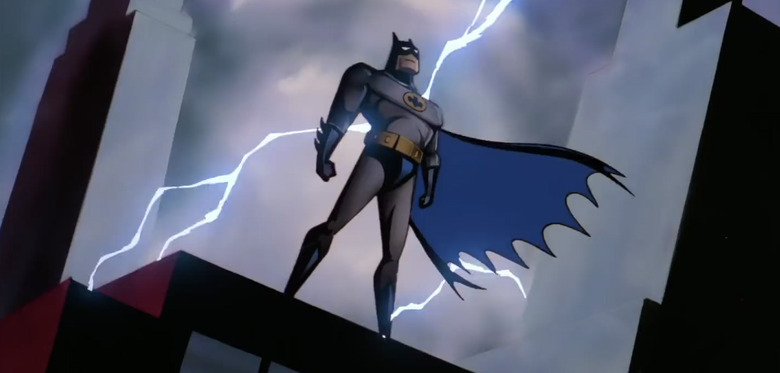 We may receive a commission on purchases made from links.
One of the most satisfying announcements to come out of San Diego Comic-Con was that Batman: The Animated Series would finally be getting the high-definition Blu-ray box set that the series deserves. And now that special edition release has gotten even better.
The Batman: The Animated Series Deluxe Limited Edition box set already included all 85 episodes of the beloved show from the 1990s in gloriously remastered high-definition, as well as a cavalcade of special features including a new 60-minute behind the scenes documentary, almost a dozen episode commentaries, a bunch of featurettes, and much more. Now it's even cheaper and will come with a digital copy of the entire series too.
Batman The Animated Series Blu-ray Box Set
The above video is an example of how amazing the remastered series looks in high-definition. That's just the opening credits, and we can't wait to see how the rest of the series looks in the best format available. However, since the series is now coming with a digital copy, you'll have to wait a little longer to get your hands on the box set. The release date has been pushed from October 16 to October 30.
Even better news is that the pricetag has dropped to its lowest ever. If you pre-order on Amazon right now, you'll get the limited edition Batman The Animated Series Blu-ray box set for just $87.39. That's 23% off the list price! Don't forget that only 30,000 copies of this box set are being made, so you'll want to order before it's completely sold out. If you need any more convincing, check out the full list of special features over here.