Latest Netflix Price Hike May Have Caused A Decline In Subscriptions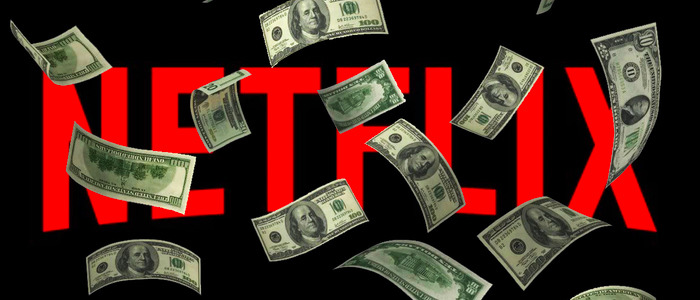 At the end of 2017, popular streaming service and world domination schemers Netflix hiked their prices. This is nothing new for the streaming giant – they've raised prices before. But new data suggests the latest Netflix price hike may have had a much bigger, and much more negative, impact that previous bumps. In fact, it might have scared some low-income subscribers away completely.
Variety has a report breaking down the Netflix price hike problems. According to a study run by service Earnin, which lets people draw small amounts of their paycheck before payday and targets low-income users, the 2017 price hike caused a significant drop in new subscribers. "When Netflix raised its prices over six months in 2016, market share (in total dollars) grew accordingly," said Earnin economist Peter Griffin. "In 2018, the increase deterred new subscribers living paycheck to paycheck from joining the platform while Hulu and YouTube grew memberships in that period by 4.5% and 15% respectively."
In short: people who don't have money to burn (which is literally everyone I know) weren't thrilled with Netflix jacking up their prices. The Netflix HD tier went from $9.99 to $10.99, while the company's family plan, which includes the ability to stream to up to four devices in 4K,  jumped from $11.99 to $13.99. While that may not seem drastic – it's only one to two dollars more – that adds up. And if you're living paycheck to paycheck (which I can only assume you are, here in the year that is 2018), you might not want to play Netflix's price hike game.
Griffin also added that bank overdraft fees play a part in the process. "Streaming services cost about $0.80 more per month once you account for the chance they trigger an overdraft," said Griffin. "Over the past 12 months, this additional cost has averaged $0.78, $0.83, $0.79 more a month for Netflix, Hulu, and YouTube, respectively."
Not all low-income households use the Earnin app, so this isn't the most definitive data. But the fact that there was a noticeable subscriber drop-off indicates that Netflix might have gone too far. However, this info is unlikely to change much as far as Netflix is concerned. In fact, there have already been rumors that yet another price hike is on the way. Recently, the streaming company began testing Netflix Ultra, which offers Ultra HD or HDR formatted programs for $16.99. Netflix Ultra is still in the testing phase, and it's unclear when Netflix will implement it fully, if at all. Even then, it sounds like the plan is going to be optional, as opposed to a forced price-hike for everyone.
In the meantime, other streaming services are hoping to bridge the gap. Disney is in the midst of building their own streaming service, tentatively titled Disney Play. While no official pricing plan has been announced yet, rumor has it that Disney Play might cost as little as $6. That would certainly give Netflix a run for their money. Until Disney decides to hike their prices, that is.