'Schindler's List' Returning To Theaters For Its 25th Anniversary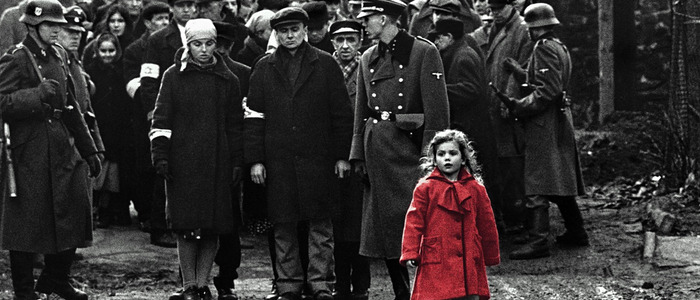 One of Steven Spielberg's most powerful films is returning to theaters for its 25th anniversary. Schindler's List will play a limited engagement in theaters across the U.S. and Canada starting December 7, 2018 with picture and sound digitally remastered.
Schindler's List Returning to Theaters 
While Steven Spielberg directed serious dramas like The Color Purple and Empire of the Sun early in his career, he was primarily considered a blockbuster filmmaker, a director who specialized in pulpy entertainment without much deeper meaning. That perception changed forever when Spielberg released Schindler's List in 1993. The film landed Spielberg his first Best Picture and Best Director Academy Awards. It also changed Spielberg as a filmmaker forever – going forward, he would balance pop entertainment with serious drama. In addition to that, the experience of making the film inspired Spielberg to create the Shoah Foundation, which documents the testimonies of the survivors of the Holocaust.
"When I went to Poland to start working on Schindler's List, I quickly realized after a couple of days of filming that this just wasn't a natural reflex of my filmmaking instincts – this was going to be something that was going to change my life," the director said in 2013.
To commemorate the 25th anniversary Schindler's List, Universal Pictures will re-release the film with "picture and sound digitally remastered – including in 4K, Dolby Cinema and Dolby Atmos."  The re-release will run as a limited theatrical engagement starting on December 7, 2018, in theaters across the United States and Canada.
Schindler's List tells the true story of Oskar Schindler (Liam Neeson), a German businessman in Poland who first sets out to profit off the Nazis rise to power, but eventually ends up saving the lives of over 1,000 Jews. It's a complex, often horrifying, and ultimately powerful film, and one of Spielberg's very best. The re-release comes at a timely moment – something the anniversary poster is well aware of as it features the new tagline "A story of courage that the world needs now more than ever."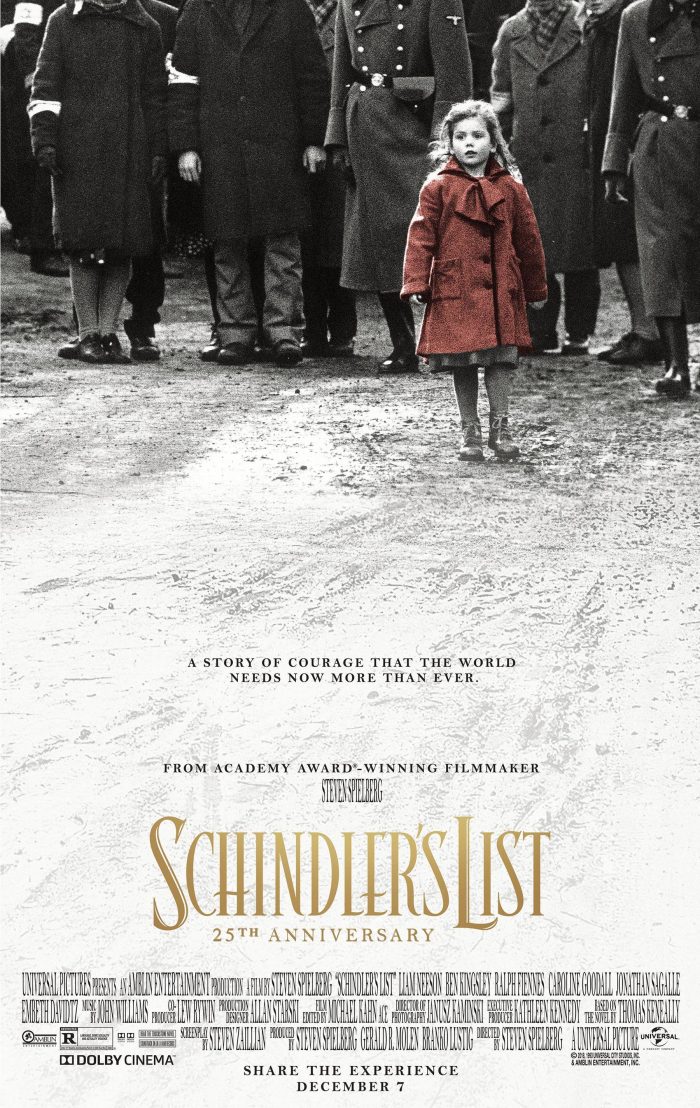 "I think we found a door to allow people to talk about the consequences of hatred in all its forms in a more open way," Spielberg told EW. "Films have that capacity to move people to explore and understand the most tragic and horrific events in history, and at the same time to highlight the resiliency of the human spirit."
In addition to the theatrical re-release, a 4K Blu-ray will be released at a later date.