Dwayne Johnson Just Can't Wait To Be King Kamehameha For Robert Zemeckis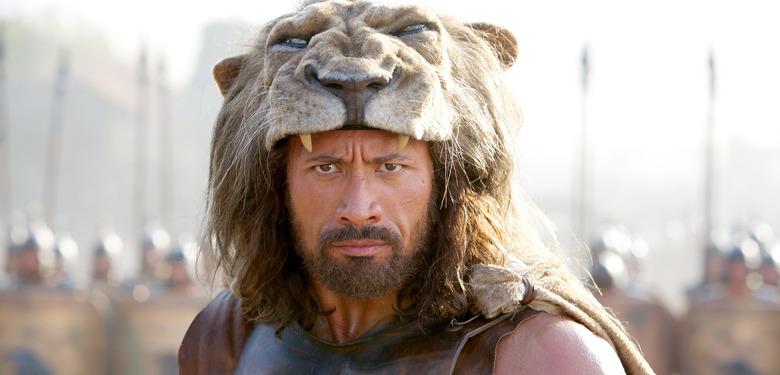 Dwayne Johnson got his start on the big screen as The Scorpion King, both in The Mummy Returns and a titular spin-off focusing on the ancient character. Now 17 years later, he'll become royalty yet again, but this time with ties to his Polynesian roots.
Warner Bros. Pictures and New Line Cinema have landed the script for King, an epic that will feature Dwayne Johnson in the lead role as Hawaiian king Kamehameha. Furthermore, the film will be directed by none other than Robert Zemeckis.
Deadline has word on the Dwayne Johnson Hawaiian king movie, which the studio landed in a bidding war. Warner Bros. and New Line had some goodwill thanks to Toby Emmerich, Richard Brener and Carolyn Blackwood and Blair Rich working on San Andreas, and that's what helped them win out in the end.
So who is King Kamehameha? The Hawaiian Islands tourism page describes him like this:
"A great warrior, diplomat and leader, King Kamehameha I united the Hawaiian Islands into one royal kingdom in 1810 after years of conflict. Kamehameha I was destined for greatness from birth. Hawaiian legend prophesized that a light in the sky with feathers like a bird would signal the birth of a great chief. Historians believe Kamehameha was born in 1758, the year Halley's comet passed over Hawaii."
Yep, that certainly has the makings of an epic story destined for the big screen. That's especially true when the script is coming from Randall Wallace, who previously wrote the Best Picture winner Braveheart.
Due to Dwayne Johnson's heritage, this is a project close to the actor's heart. Deadline notes that he previously mentioned his desire to make this movie back when he was playing The Scorpion King for the first time in The Mummy Returns, nearly 20 years ago. It's a dream role for the actor whose tribal tattoos on his shoulder and chest contain the story of his roots from Samoa, New Zealand and Hawaii, not unlike the tattoos of the character Maui he voiced in Disney's Moana.
King will easily be the most epic movie Robert Zemeckis has ever taken on. And Zemeckis is definitely the most iconic filmmaker Johnson will have worked with. Their collaboration could result in one of the best movies that either of them has made in years. Sure, Johnson has had plenty of commercial success, but he's yet to deliver a project on this scale that could possibly be deemed award worthy. The project won't shoot until 2020, so we'll be waiting a little while before we get a good idea of how this one will turn out, but fingers crossed that this takes Johnson's career to another level.