Netflix May Give Alfonso Cuaron's 'Roma' And Other Prestige Movies A Theatrical Release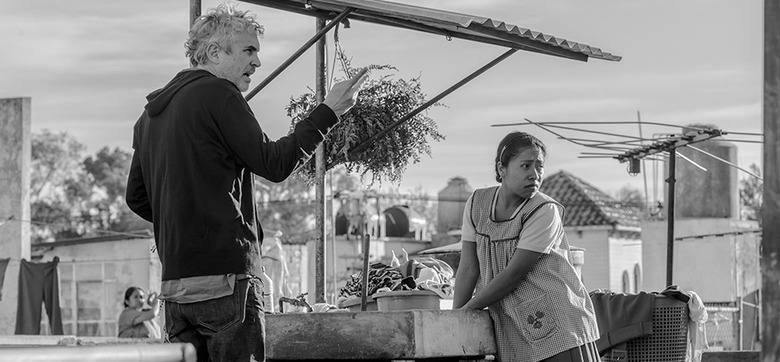 Netflix doesn't like to give the original movies destined for exclusivity in their streaming library a theatrical release. It defeats the purpose of making the movie available to watch so easily from the comfort of your own home. But Netflix also has several films on the horizon from high profile filmmakers whose work demands to be seen on the big screen, and we just might get that opportunity.
Apparently, there's some chatter behind-the-scenes for the streaming service to make some exceptions when it comes to theatrically releasing Netflix original movies, starting with Alfonso Cuaron's highly anticipated Roma (watch the trailer). And he's not the only filmmaker who might get the same treatment.
The Hollywood Reporter says Netflix film chief Scott Stuber is trying to push Netflix Chief Content Officer Ted Sarandos to give certain movies a theatrical release. Of course, that could prove to be a challenge since Sarandos has been against romanticizing the theatrical experience, making it seem less and less necessary for feature films as audiences lean more towards streaming entertainment from their homes.
As of now, there are discussions for Roma to hit more than 20 theaters in the United States sometime in November or December. It will likely play in specialty chains like Landmark and Alamo Drafthouse, so you might have to go out of your way to see it. Still, it's better than the usual smaller theatrical release that Netflix has opted for in the past, whether for awards qualification or just to please the filmmakers.
Why the Push for Theatrical Netflix Movies?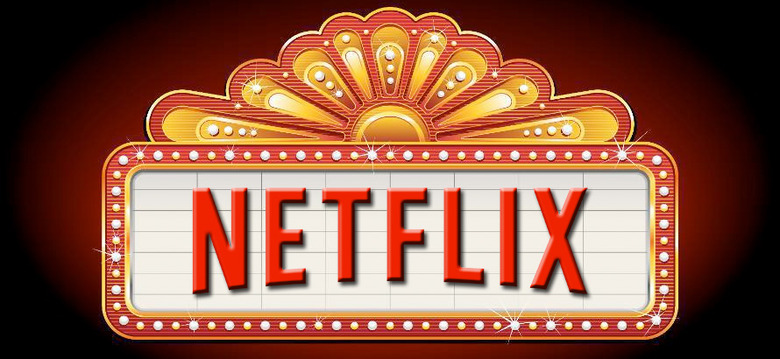 The reason Stuber is pushing for Netflix to give certain movies a theatrical release is simply because the talent behind some of these movies don't want to see their movie relegated to the small screen or only getting a tiny, awards-qualifying theatrical run. Directors like Alfonso Cuaron, Paul Greengrass and Joel & Ethan Cohen want their movies projected on the biggest screen possible.
With Alfonso Cuaron delivering visual feasts with films like Children of Men and Gravity, it should come as no surprise that Roma, described as "a vivid and emotional portrait of domestic strife and social hierarchy amidst political turmoil of the 1970s," should be seen in theaters. That's especially true since the movie was shot with a high-end digital camera best suited for premium large-format or 70mm screens
Meanwhile, Paul Greengrass has his new movie, 22 July, coming to Netflix, but he wants a theatrical release too. The film follows the two harrowing 2011 terrorist attacks in Norway, a story that feels like it's made for theaters, and that's why Greengrass wants the movie to have more than just a quick awards-qualifying theatrical release, just like Cuaron.
As for the Coen brothers, does anyone want to see one of their movies available only on the small screen? Sure, The Ballad of Buster Scruggs was originally intended to be a series, but it's since become a movie. Either way, it's bound to be a cinematic beauty, and the fact that it's now a feature film means it should be seen on the big screen.
If Netflix wants to keep attracting high profile talent like the aforementioned filmmakers, especially when it comes to making Marvel-style blockbusters as they've recently been reported to be shooting for, then they might have to start giving their movies some time on the big screen. That's going to cost them some extra money since a day and date release in theaters and on streaming likely won't result in a lot of money from theaters, but maybe they'll consider an exclusive theatrical run before a film hits their streaming library. Then again, if Netflix gets their own theaters, maybe it won't be as big of a problem for them.