'The First' Trailer: Hulu Heads To Mars With The Creator Of 'House Of Cards'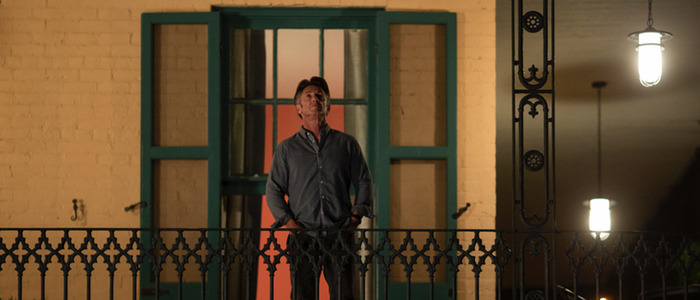 Sean Penn attempts to be one of the first people to set foot on Mars in The First, a new drama series from Hulu and Beau Willimon. No mere sci-fi saga, The First isn't so much about getting to Mars as it is about the lives of the people involved with the complicated, dangerous mission. Watch The First trailer below.
The First Trailer
Getting to Mars wont be easy for the characters of The First, the new Hulu drama from House of Cards creator Beau Willimon. The series follows a hazardous, perilous and exhausting mission to land human beings on Mars for the first time in history. That may make The First sound like a sci-fi adventure...but that's not quite right.
The series is much more of a grounded, earth-bound drama than you might expect. The real focus here is on the individual lives of the people directly involved with the mission, and the lives of the people who know them. It's a character drama, with each character bringing something unique to the experience.
The end result is a like a blend of Christopher Nolan's Interstellar, Terrence Malick's The Tree of Life, and a little bit of Ridley Scott's The Martian thrown in for good measure. "It's a story about the human spirit," Willimon said when the project was first announced. "About our indomitable need to reach for unknown horizons. About people working toward the greatest pioneering achievement in human history. And about the cost of that vision, the danger and sacrifice — emotional, psychological, and physical — that's required to achieve it. How ordinary, imperfect people band together and overcome a myriad of obstacles to grasp the extraordinary."
Sean Penn stars as the commander of the mission to Mars, with Natascha McElhone as the aerospace magnate who set the entire mission in motion. Other cast members include LisaGay Hamilton, Hannah Ware, Keiko Agena, Rey Lucas, James Ransone, Anna Jacoby-Heron, Brian Lee Franklin and Oded Fehr.
Unlike some other recent Hulu shows, which have staggered episode releases, all eight episodes of The First will debut at once on the streaming service, starting Friday, September 14, 2018.
Sean Penn leads an ensemble cast in this near-future drama about a crew of astronauts attempting to become the first humans on Mars. Under the direction of visionary aerospace magnate Laz Ingram (Natascha McElhone), the crew contends with peril and personal sacrifice as they undertake the greatest pioneering feat in human history.