Cool Stuff: Life-Size 'The Predator' Bust Will Terrify You In The Middle Of The Night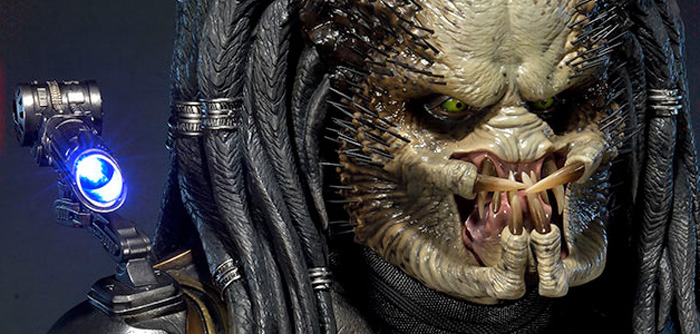 When you wake up in the middle of the night, wouldn't it be great if you could see the snarling face of the most deadly hunter in the galaxy? Sideshow Collectibles can make that prospect a reality.
Leading up to the release of The Predator next month, Sideshow Collectibles and Prime 1 Studio have announced a partnership to release a life-size bust of the Fugitive Predator who comes to Earth in the latest installment of the Predator franchise. This is an incredibly detailed bust, and it comes with some outstanding accessories as well.
The Predator Life-Size Bust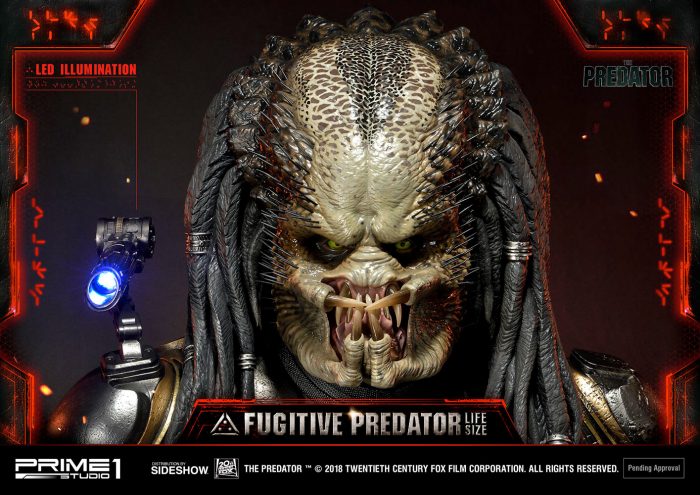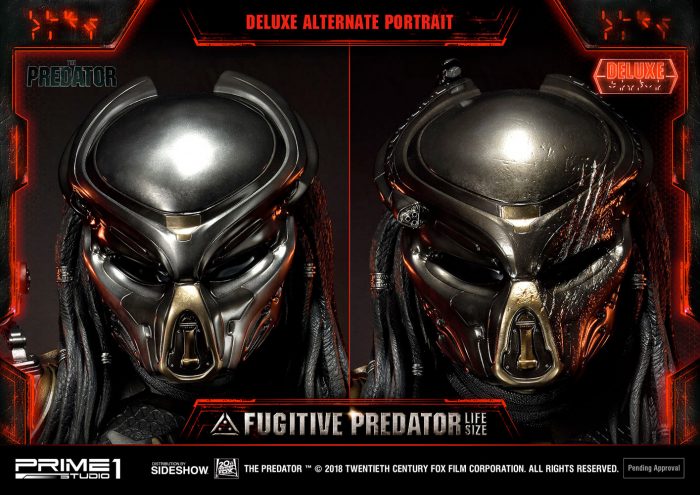 The Predator life-size bust from Sideshow and Prime 1 Studio was made using the Props 3D digital scan file used in the creation of the actual props and make-up effects from the movie. That makes this 30-inch high collectible the most accurate bust of the Fugitive Predator that you will find on the market. And the price tag of $1,599 ensures that level of quality (though you can sign up for a payment plan). Or you can get the deluxe version for $1,899.
What's awesome about the deluxe version of The Predator life-size bust is that it includes two versions of the Predator's metal mask, one that is unscathed and another that is damaged, the latter being exclusive to the deluxe version. On top of that, both versions of the bust also feature light-up elements for the hunter's shoulder canon. And if you buy the version with the helmet, it features a light-up version of the triangular laser sight too. Hopefully it won't blow your house to smithereens when it arrives sometime in the first quarter of 2020.