'First Man' Trailer: Ryan Gosling Attempts To Survive The Dangers Of Space Travel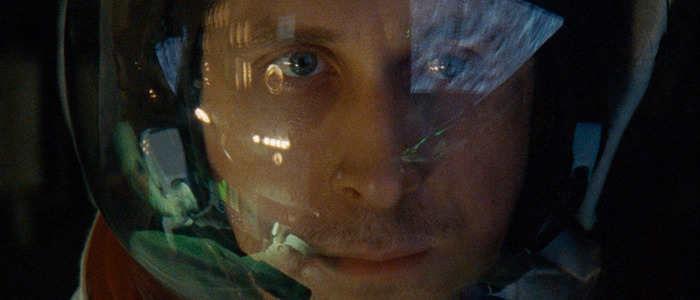 It's time to blast off with a new First Man trailer. The story of Neil Armstrong's historic trip to the moon is chronicled by La La Land director Damien Chazelle, and the results look intense. Ryan Gosling plays the first man to set foot on the moon, but as this trailer shows, getting to the lunar surface is only half the journey. Watch the First Man trailer below.
First Man Trailer
Neil Armstrong is one of the most famous people in world history, and yet there's never been a biopic focused on his life, and his journey to the moon. Part of that has to do with Armstrong's private nature. "Neil was not a showy person," First Man director Damien Chazelle said. "A lot of the other astronauts and pilots of that era were what you expect, the outgoing, hotshot types, but Neil was very different. He was the brainier, quieter, more introverted person and he's a man of few words who did the job and got it done."
Chazelle will attempt to go where no filmmaker has gone before with First Man, based on the Armstrong biography by James R. Hansen. Hansen interviewed Armstrong for 50 hours to get to the heart of the man's story.
Based on the footage released so far, it's clear Chazelle's film is going to focus on how dangerous Armstrong's mission was. We tend to think of astronauts and their voyages to space in terms of adventure and excitement, but when you step back from all the wonderment of discovery you realize that strapping yourself to a rocket to fly to the moon is pretty god damn scary. I'm terrified of flying on a plane – even if the flight is short. I can't even imagine blasting off into space.
In addition to Gosling, First Man stars Claire Foy, Kyle Chandler, Corey Stoll, Jon Bernthal, Jason Clarke and Ethan Embry. Look for the film in theaters October 12, 2018.
On the heels of their six-time Academy Award®-winning smash, La La Land, Oscar®-winning director Damien Chazelle and star Ryan Gosling reteam for Universal Pictures' First Man, the riveting story behind the first manned mission to the moon, focusing on Neil Armstrong and the decade leading to the historic Apollo 11 flight.  A visceral and intimate account told from Armstrong's perspective, based on the book by James R. Hansen, the film explores the triumphs and the cost—on Armstrong, his family, his colleagues and the nation itself—of one of the most dangerous missions in history.