The Morning Watch: More 'Avengers: Infinity War' VFX, Remembering Neil Simon & More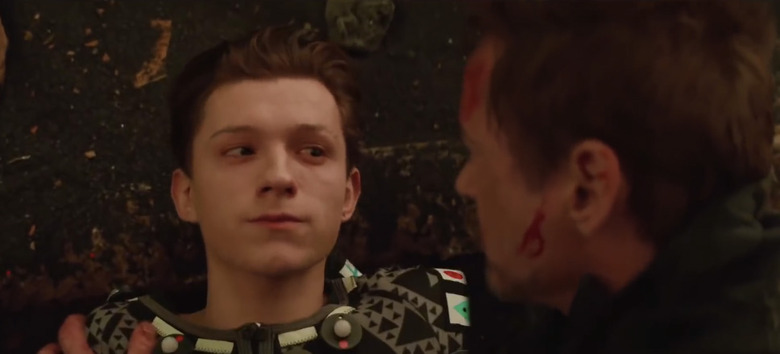 The Morning Watch is a recurring feature that highlights a handful of noteworthy videos from around the web. They could be video essays, fanmade productions, featurettes, short films, hilarious sketches, or just anything that has to do with our favorite movies and TV shows.
In this edition, another Avengers: Infinity War visual effects reel shows off more of the extensive, impressive post-production work. Plus, watch a tribute to the work of the late playwright and comedy legend Neil Simon, creator of The Odd Couple, and see what happens when Steven Tyler of Aerosmith surprises a street performer by singing his trademark Armageddon song with him.
A new Avengers Infinity War VFX reel shows off more of the in-depth digital work that went into bringing the superhero sequel to life. This one comes from IMAG, who worked on sequences with Thor and Rocket Raccoon, parts of the battle in Wakanda, and pieces of the fight with Thanos on Titan.
Next up, Neil Simon was first and foremost a Broadway legend, having been awarded the Pulitzer Prize for his work. But the creator of The Odd Couple and Barefoot in the Park also left his mark on Hollywood with screenplays for The Out-of-Towners, The Heartbreak Kid, The Goodbye Girl, and much more, The New York Times remembers his career with this outstanding tribute.
Finally, plenty of viewers probably cried when Aerosmith's chart-topping Armageddon soundtrack selection "I Don't Wanna Miss a Thing" closed out the near-world-ending sci-fi drama. But how would they react if Steven Tyler of Aerosmith suddenly showed up to sing that very song in front of their eyes with an unsuspecting street performer? Sure, he doesn't get the lyrics quite right at the moment he jumps in, but hey, that's still pretty cool.