'Crazy Rich Asians' Drops Only 5.7% In Second Weekend Box Office, 'Happytime Murders' Gets Killed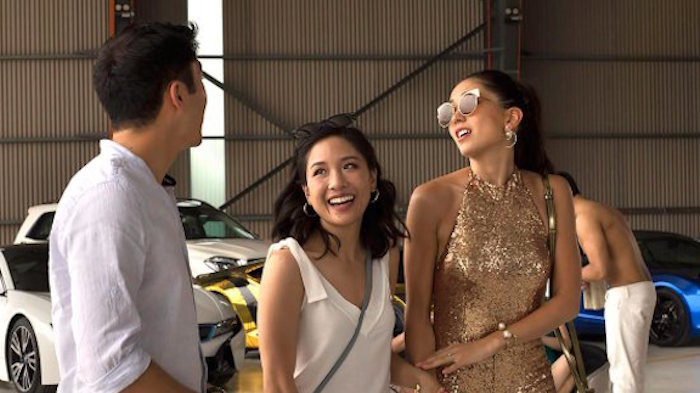 After topping the box office last weekend, Crazy Rich Asians has achieved quite the feat in its sophomore run in theaters.
Box office reports coming in have Crazy Rich Asians dropping a mere 5.7% this past weekend with another $25 million coming in for the romantic comedy from director Jon M. Chu. Meanwhile, the raunchy wide release of The Happytime Murders is a bit of a dud. Get more on the latest box office receipts below.
Numbers this morning (via Box Office Mojo) for the Crazy Rich Asians box office give Warner Bros. the top box spot on the charts. Not only is the overall weekend drop for Crazy Rich Asians only 5.7%, but both Friday and Saturday were right on par with the opening weekend numbers. That's an unprecedented hold, especially for a summer movie, even though the movie arrived at the end of the blockbuster season without much stuff competition. This movie could have some seriously long legs heading into fall, so it's good that Warner Bros. already ordered a sequel.
Meanwhile, The Happytime Murders wasn't so fortunate. Despite opening in 3,526 theaters this weekend, the R-rated puppet comedy from Jim Henson's son, Brian Henson, only pulled in a dismal $10 million. That's quite out of character for a movie starring Melissa McCarthy, but apparently the dirty puppet gimmick didn't go as far as producers hoped it might. Surely the mostly poor reviews didn't help matters any.
The Happytime Murders couldn't didn't make enough to open in the #2 spot. Instead, that's occupied again by The Meg, taking in $13 million and bring the domestic total to over $105 million. Will that be enough for Warner Bros. Pictures to consider a sequel? It certainly wouldn't be out of the question for a shark movie to get a sequel. Jaws, 47 Meters Down, Open Water, Deep Blue Sea and more have all been sequelized, but they've never lived up to the success of their predecessors. Could The Meg be different?
Finally, the last wide release of the weekend, the robot dog movie A.X.L. landed far lower on the charts with $2.9 million from 1,710 theaters. That's a big disappointment for Global Road, but the real problem they're having is that the banks are now taking control of the studio, which might mean the company could declare bankruptcy, especially if they're putting out bombs like A.X.L.
On a specialty note, the thriller Searching starring John Cho in a missing daughter mystery that unfolds across phone and computer screens made quite a limited debut with $360,000 from just nine theaters. That's $40,000 per location, which bodes well for the film's arrival with a wider release later this month. But we'll have more on that next weekend.