'Guardians Of The Galaxy Vol. 3' On Hold In Wake Of James Gunn Firing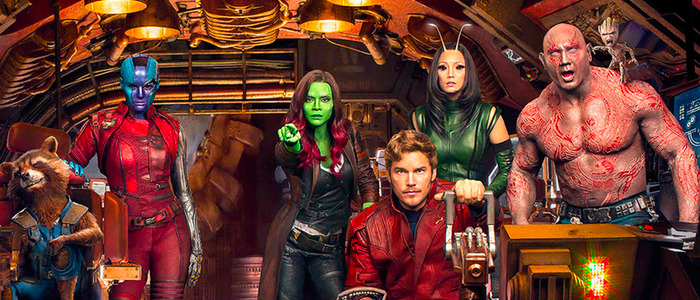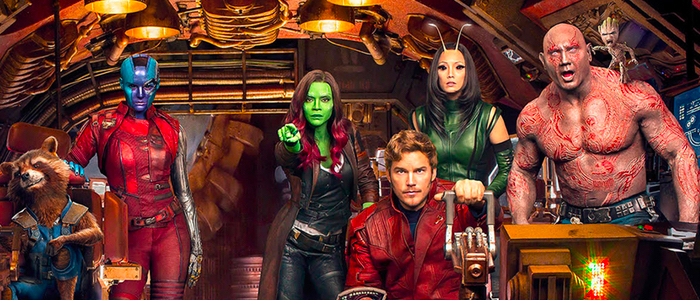 The future of Guardians of the Galaxy is now in serious doubt. In the aftermath of the firing of director James Gunn, Guardians of the Galaxy Vol. 3 is now on hold. Crew members were in the midst of preparing for pre-production when they got word the film was shutting down for the time being. So what now? Is Marvel going to re-group and plan the third film for a future time? Or are the Guardians gone for good?
Things are getting worse, not better, in the wake of the James Gunn firing. Gunn was fired from Guardians of the Galaxy Vol. 3 after old, tasteless joke-tweets surfaced in July. While Gunn had already gone on record apologizing for these tweets, and more, in the past, Disney decided to sever ties with him completely. Since then, there has been a considerable push online to re-hire Gunn. But Walt Disney Studios chairman Alan Horn is standing firm. After a courtesy meeting with Gunn, Horn declined to offer him his job back.
After that news broke, it was assumed Disney would start looking for a new filmmaker to get Guardians 3 off the ground. But now that's not happening, at least for the time being. THR reports that "crew members, at this stage a small group that was prepping for pre-production, are being dismissed and are free to look for new work." While this doesn't mean Guardians of the Galaxy Vol. 3 will never happen, it certainly casts a shadow over the future of the film.
Since Gunn's firing, the main Guardians cast – Chris Pratt, Dave Bautista, Zoe Saldana, Bradley Cooper, Pom Klementieff, Vin Disel and Karen Gillan – have all gone on record offering support for Gunn. The entire cast signed an open-letter, in which they stated, in part:
"We fully support James Gunn. We were all shocked by his abrupt firing last week and have intentionally waited these ten days to respond in order to think, pray, listen, and discuss. In that time, we've been encouraged by the outpouring of support from fans and members of the media who wish to see James reinstated as director of Volume 3 as well as discouraged by those so easily duped into believing the many outlandish conspiracy theories surrounding him.
Each of us looks forward to working with our friend James again in the future. His story isn't over – not by a long shot.
There is little due process in the court of public opinion. James is likely not the last good person to be put on trial. Given the growing political divide in this country, it's safe to say instances like this will continue, although we hope Americans from across the political spectrum can ease up on the character assassinations and stop weaponizing mob mentality."
After the release of the open letter, Pratt said, "It's not an easy time. We all love James and he's a good friend of ours, but we also really love playing the Guardians of the Galaxy. It's a complicated situation for everybody."
Bautista, meanwhile, has been extra vocal in his anger over Gunn's firing, saying he would quit the franchise entirely if Gunn's Guardians 3 script isn't used for the film.
It remains unclear if Disney and Marvel are still planning to use Gunn's script, or if they're planning for a complete re-write. Rumors stated that Gunn's script – or at least part of it – would still be used. This latest news, however, suggests Disney and Marvel are going to go back to the drawing board – but the outcome remains uncertain. "The timeline has been pushed out," a source told THR. Disney and Marvel had yet to announce an official release date for Guardians 3, but the general consensus pointed towards 2020. That may no longer be a possibility. For the time being, the Guardians are grounded.