Emma Watson Replaces Emma Stone In Greta Gerwig's 'Little Women'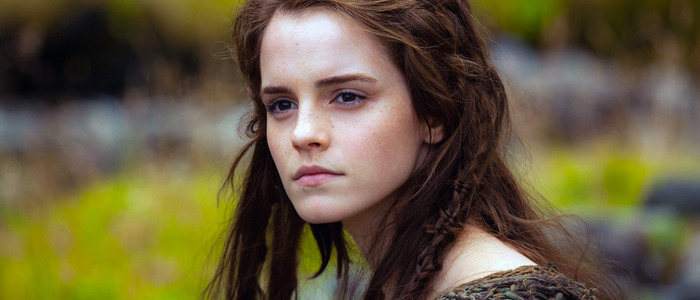 The tables have turned! At one point, Emma Watson was being considered for the lead in La La Land, but ultimately lost the role to Emma Stone. Now, Stone is vacating Greta Gerwig's Little Women due to scheduling difficulties. Watson will now be playing one of the March sisters, although it's not entirely clear which one.
Variety broke the news regarding Watson replacing Stone. Per their report, Stone was "unable to join the project because of promotional obligations for the Fox Searchlight film and award season contender The Favourite. With production expected to start next month, Sony moved quickly to approach Watson." Previously, it was reported that Stone would be playing March sister Meg, but Variety says "roles are still being worked out and it is unknown which sister Watson would be playing." It seems a bit odd to not have the parts locked down if the film starts production next month, so make of that what you will.
Watson joins a cast that includes Meryl Streep, Saoirse Ronan, Timothee Chalamet, Florence Pugh, and Laura Dern. Ronan was reported as playing primary character Jo March; Florence Pugh might be Amy; Meryl Streep has the role of Marmee, the matriarch of the family; and Timothee Chalamet is Jo's friend Laurie Laurence. Sharp Objects breakout Eliza Scanlen is also in talks to play Beth. But again, this could all be incorrect if Variety's statement about roles still being worked out is accurate.
Little Women is Gerwig's directorial follow-up to her critically acclaimed Lady Bird. Her approach to the material isn't clear yet, but when the project was first announced, it was billed as a "retelling" of Louisa May Alcott's classic novel about four sisters growing up during the backdrop of the Civil War. Whether or not that means Gerwig is drastically changing the text or sticking close to it remains to be seen.
Here's the book's synopsis:
As a New England mother struggles to support her family in the wake of her husband's service in the Civil War, her four daughters struggle, too—caught between childhood dreams and the realities of burgeoning adulthood. For Meg, Jo, Beth, and Amy March, raised in integrity and virtue, negotiating the right path in life means making choices that will either narrow or expand their destinies.
Little Women has been adapted to the screen several times before – by George Cukor in 1933, Mervyn LeRoy in 1949, David Lowell Rich in 1978, and Gillian Armstrong in 1994. Armstrong's might be the most popular, with a cast including Winona Ryder, Kirsten Dunst, Claire Danes, Christian Bale and Susan Sarandon. Just this year, Masterpiece Theater on PBS aired a new Little Women starring Emily Watson. And there's a modern-day Little Women remake being released next month, distributed by Christian film company Pure Flix and starring Lea Thompson. Clearly, this story has been told several times over, but I have no doubt Gerwig will bring something unique to her adaptation.