'Lethal Weapon' Season 3 Trailer Introduces Seann William Scott As Murtaugh's New Partner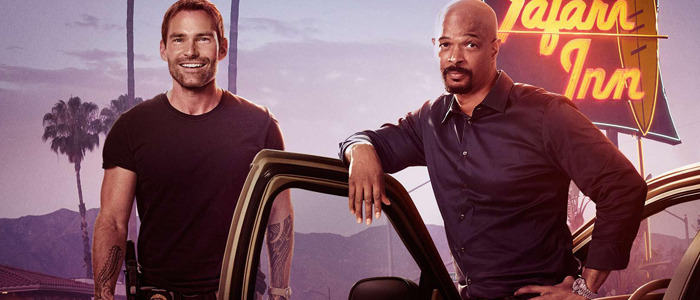 In May, we wrote about how the Fox TV adaptation of Richard Donner's 1987 action comedy Lethal Weapon fired one of its stars. Actor Clayne Crawford was accused of "emotional abuse and creating a hostile environment" on the show's set, and he was quickly replaced with American Pie star Seann William Scott, who will play a new character opposite Damon Wayans' returning Roger Murtaugh.
Now a new Lethal Weapon season 3 trailer shows Scott and Wayans together at last, quipping and jumping their way through the upcoming premiere episode.
Lethal Weapon Season 3 Trailer
Warning: spoilers for Lethal Weapon season 2 ahead.
I admittedly don't watch this series, but Wikipedia says that Clayne Crawford's Martin Riggs, the hot-headed maniac cop played by Mel Gibson in the film franchise, was shot in the chest at the end of the second season. In the upcoming season 3, we meet Wesley Cole (Scott), a war veteran and father who returns to Los Angeles with the hope of reconnecting with his ex-girlfriend and son. Of course, along the way, Cole becomes Murtaugh's new partner.
Honestly, this promo doesn't do much for me – but it's not the fault of Scott or Wayans. It's just that in the era of Peak TV, I personally find it increasingly difficult to watch by-the-numbers network procedurals like this that are purposefully designed to maintain the status quo. But that's just me – this show has a sizable audience, and I'm sure they'll be pleased to see Scott and Wayans bantering with each other every week.
Scott's career blew up in the late 1990s and early 2000s, when he broke out playing the foul-mouthed Steve Stifler in American Pie and parlayed that success into roles in movies like Road Trip, The Rundown, The Dukes of Hazzard, and Dude, Where's My Car?. A few years later, he appeared in some fan-favorite movies like Role Models and Goon, but as he's grown out of his goofy young adult persona, he seems to have struggled to find consistency as an actor. A widely-viewed network show like this seems like a good deal for him, and might even give him enough recognition where he could transition back into better projects afterwards. (No offense to Lethal Weapon.)
Lethal Weapon season 3 premieres on Fox on September 25, 2018.