Dominic Monaghan Joins 'Star Wars: Episode IX'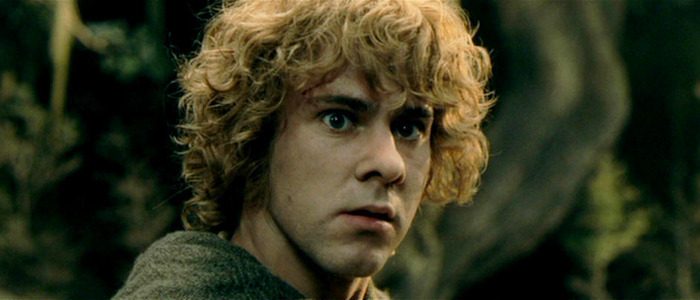 Dominic Monaghan is reuniting with Lost co-creator J.J. Abrams for Star Wars: Episode 9. Monaghan is the latest addition to the Episode 9 cast, which includes other newcomers Naomi Ackie, Richard E. Grant, and Keri Russell. Monaghan's character in the sequel remains a mystery at this time.
Deadline has the scoop on Dominic Monaghan joining the Episode 9 cast. "The galaxy far far away has had almost as much influence as the one I live in, so I am delighted to be involved," the actor said. Monaghan worked with Episode 9 director J.J. Abrams on Lost, and also appeared in the Lord of the Rings trilogy, so he's had some sort of experience with this type of environment.
Now you can feel free to speculate wildly about which role the character is playing, and how big it might be, because that info is still a secret. I'm sure as I'm typing this someone, somewhere is suggesting that he's playing Rey's brother or something along those lines. My guess: he's reprising the role of Charlie Pace from Lost, and he's going to get the band Drive Shaft back together. I could be wrong, though.
Monaghan joins a cast that includes Star Wars mainstays Daisy Ridley, Adam Driver, John Boyega, Oscar Isaac, Lupita Nyong'o, Domhnall Gleeson, Kelly Marie Tran, Joonas Suotamo, and Billie Lourd. Mark Hamill is also returning, likely in Force Ghost form. Also returning: Billy Dee Williams, who will reprise the role of Lando Calrissian. The late Carrie Fisher will also have a presence in the film via unused Force Awakens and Last Jedi footage.
Newcomers in addition to Monaghan include Naomi Ackie, Richard E. Grant, and Keri Russell. Like Monaghan, we don't know any of their roles, either. But go ahead, speculate that every single one of these characters is playing one of Rey's parents. I dare you.
Abrams is currently directing Episode 9, with a script by Abrams and Batman v Superman writer Chris Terrio. Abrams is also producing, along with Kathleen Kennedy and Michelle Rejwan. Like Monaghan's new character, plot details for the film remain elusive. One thing we do know: Episode 9 will conclude the Skywalker Saga. Future Star Wars films will continue, however. While there's some speculation as to whether or not the Star Wars Anthology films are on hold after the underwhelming Solo: A Star Wars Story box office, Rian Johnson's new trilogy is still on, as are the films being written by Game of Thrones creators David Benioff and D.B. Weiss.
Star Wars: Episode IX opens December 20, 2019.