'I Think We're Alone Now' Trailer: Peter Dinklage Wants To Be Left Alone In The Apocalypse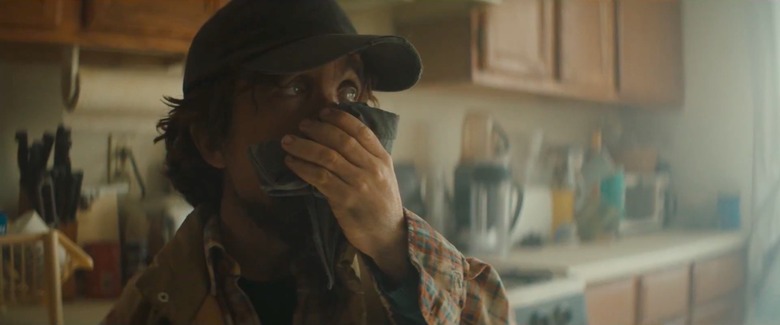 In the upcoming film I Think We're Alone Now, the apocalypse turns out to be a blessing in disguise to Peter Dinklage's reclusive Del, who builds a happy home for himself out of the ruins of his town. But this unique post-apocalyptic drama helmed by Emmy-winning The Handmaid's Tale director Reed Morano takes a turn when Elle Fanning's precocious teen arrives to turn Del's carefully crafted life upside down.
I Think We're Alone Now Trailer
"Where were you when it happened?"
We get our first glimpse at Elle Fanning's Grace in the new teaser trailer for I Think We're Alone Now, a post-apocalyptic drama directed by Morano in her highly-anticipated return to feature filmmaking. Fanning was simply a disembodied voice in the first teaser trailer, but here, Grace is a vibrant intruder in Del's grey, drab existence. The two of them exchange stories about where they were when the mysterious event killed the rest of humanity. But when Del is at first willing to open up, he quickly lashes out against Grace's presence, telling her he was supposed to be alone, and violently pushing her away when he tries to leave. It's a brief teaser trailer that leaves the rest of the movie cloaked in mystery, which seems to be the intention of I Think We're Alone Now's sparse marketing.
I Think We're Alone Now debuted at Sundance in January, where /Film's Ben Pearson got the opportunity to see it. In his review, he called it "a poignant and humanist showcase of growth and compassion. Quiet, reflective, and intimate, I Think We're Alone Now is an exceptional exhibition for Dinklage and Fanning and a further illustration of the dynamic talent of filmmaker Reed Morano."
Here's the official synopsis to I Think We're Alone Now:
Del (Peter Dinklage) is alone in the world. After the human race is wiped out, he lives in his small, empty town, content in his solitude and the utopia he's methodically created for himself — until he is discovered by Grace (Elle Fanning), an interloper whose history and motives are obscure. Worse yet, she wants to stay.
I Think We're Alone Now opens in theaters on September 21, 2018.