'Long Way Back Home' Short Film Reteams Michael Shannon With Director Jeff Nichols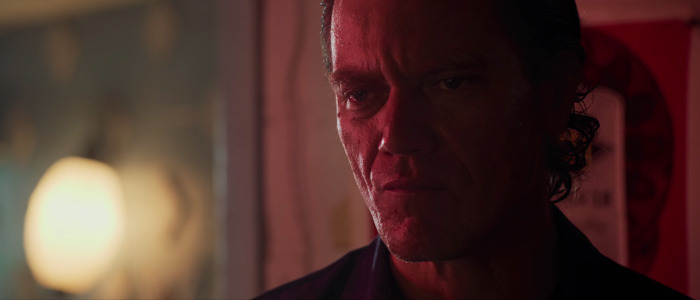 Writer/director Jeff Nichols has spent his career making movies about families, from 2007's feud-driven drama Shotgun Stories all the way up to 2016's powerful biopic Loving. Now he's back with a new short film called Long Way Back Home, a mystery that stars frequent collaborator Michael Shannon (The Shape of Water), who has appeared in every one of Nichols' films so far.
If that reunion somehow isn't enough to convince you to watch this, maybe the presence of actors like Scoot McNairy (Argo) and Garrett Hedlund (Mudbound) playing Shannon's morally questionable brothers will help.
Shannon has worked with Nichols on five movies, starting with 2007's Shotgun Stories, where he played a member of a family that gets torn apart after the death of their father. In 2011's Take Shelter, Shannon gives the performance of a lifetime as a man who is absolutely convinced the world is going to end. He delivers a stunning mixture of vulnerability, determination, and fear; it's one of the best performances of the past decade.
Next, he reunited with Nichols to play a humorous supporting role in the terrific Matthew McConaughey drama Mud, and then stepped into leading man territory for the 2016 sci-fi drama Midnight Special. That same year, Shannon played photographer Grey Villet in Nichols' Loving. Now he's back in this short film/music video as a man on the hunt for his two younger brothers.
Long Way Back Home
Collider pointed us to this short film, which was inspired by the song of the same name by the band Lucero off their new album "Among the Ghosts."
I love Nichols' style: that sweaty, Southern-with-a-capital-"S" vibe that he manages to capture in nearly all of his projects. He can conjure a sense of place with the best of them, and this short just makes me want to see whatever feature Nichols has percolating next. (Most recently, he was developing a remake of Alien Nation.) Oh, and in addition to the brothers at the heart of this story, House of Cards star Paul Sparks pops up in a small role early in the video.
Jeff Nichols' brother Ben is a member of Lucero, which explains why the filmmaker took on this project to begin with. I'm anxiously awaiting Nichols' next full-length film, but if making more music videos/short films like this is the only way we can get consistent creative output from him until then, bring 'em on.