'Galaga Chronicles' Animated Series Lands 'Star Trek' Producer And 'BoJack Horseman' Animation Company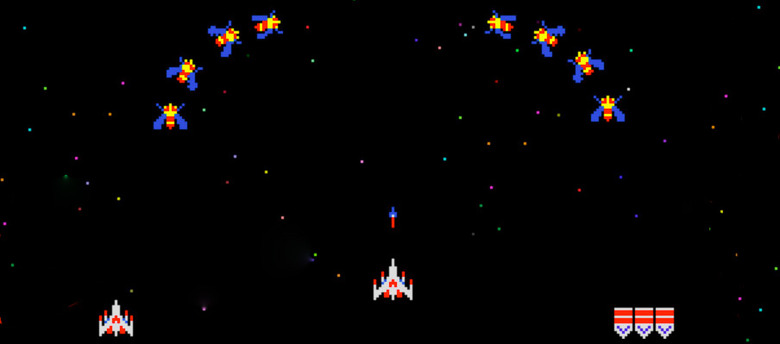 Last year, we found out an animated series was coming from the digital studio The Nuttery Entertainment that would adapt the Bandai Namco classic arcade game Galaga. Now the project has added two promising pieces to the production.
Galaga Chronicles will be an anime-inspired series that is supposedly going to include interactive elements that allows viewers to follow along with the series alongside physical exhibitions, merchandise, and live media. And now Star Trek producer Roberto Orci and animation studio ShadowMachine are boarding the project.Deadline has the update on the Galaga animated series, which is being developed for a 12-episode season. As of now, the series is still being shopped around town to distributors, but producers are hoping for a late 2019 or early 2020 debut wherever the show lands.
Roberto Orci will help shepherd the series with The Nuttery Entertainment and shape the world in which the story takes place, as well as serving as executive producer. Considering the simple premise for the arcade game, there's a lot of world-building to be done. But Orci sounds up to the task:
"Galaga is one of the games I played growing up. I have fond memories of the quarters and hours upon hours I spent playing the game. I look forward to working with The Nuttery and to capture that magic in an exciting new format."
The original game had players control a ship that blasted formations of alien ships, often in the shape of insects, that tried to attack it in patterned waves. It's the kind of game where you're shooting for a spot on the charts with your initials next to the high score.
It's not hard to imagine defense against an alien invasion as the premise for a movie, especially in the form of an anime style series. We could be looking at something along the lines of Robotech, which also feels like what the Star Wars Resistance animated series is going for.
As for ShadowMachine, the animation company behind shows like BoJack Horseman and Robot Chicken, this will be unlike anything they've been part of. Even their show Final Space doesn't tackle the same kind of animation or story style, but founder and CEO Alexander Bulkley is thrilled about working on the project:
"This is by far one of the best video game adaptations I've ever read or been a part of. It is an absolute playground for animation."
We'll have to wait and see what makes this "one of the best video game adaptations," especially considering there haven't really been any truly great video game adaptations that made their way to the big or small screen.