With No Director In Sight, 'Bond 25' Might Not Hit Its Targeted Release Date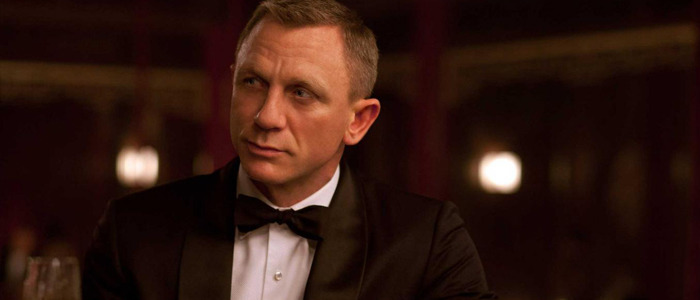 These are tumultuous times for the James Bond franchise.
The twenty-fifth movie in the long-running spy saga just lost director Danny Boyle, reportedly because of a casting dispute he had with star Daniel Craig about who would play the film's villain. But it sounds like there were more troubles brewing beyond that disagreement, and a new report indicates that the Bond 25 release date might end up being pushed back because of behind-the-scenes issues.
Variety reports that the script for Bond 25, which was co-written by Boyle (127 Hours) and John Hodge (Trainspotting), "didn't meet the approval" of Daniel Craig, who is returning one final time to play the British superspy, or of Bond franchise producers Michael G. Wilson and Barbara Broccoli, who have shepherded the franchise since the death of original Bond producer Cubby Broccoli in the mid-1990s.
Here's the really interesting part: instead of looking for a director-for-hire, a technically proficient filmmaker who can come in and get things done with no fuss while bending to the whims of Craig and the powers that be, Variety says that MGM and Eon Productions "are looking for a writer or a writer-director to come on to the film".
Neal Purvis and Robert Wade, writers who have credits on great Bond entries like Casino Royale and Skyfall and stinkers like Die Another Day and Spectre, had previously written a version of this movie that was put aside so Boyle and Hodge could take a crack at their own script. But this news seems to indicate that the producers aren't interested in Purvis and Wade's draft at all anymore. Boyle and Hodge's script will almost certainly be thrown out as well – or at least heavily rewritten.
James Bond 25 was originally set for a November 9, 2019 release date, but all of this drama means that keeping that release date is going to be incredibly difficult. It's technically not impossible, but considering how much pre-production work goes into set construction and location scouting, it's going to be an uphill battle for whoever steps into the director's chair to get underway in time to meet that date. Filming was supposed to begin at Pinewood Studios in the UK on December 8, 2018. Variety reminds us that every Bond film since Goldeneye has debuted in winter, so but there's a chance the producers could either move this sequel into a summer 2020 slot. But traditions are an important part of the Bond franchise, so I wouldn't be surprised if they announced a delay of a full year, meaning it wouldn't arrive until November of 2020.
There's still no word about who could replace Boyle as the director, but the outlet points out that Denis Villeneuve (Blade Runner 2049) and David Mackenzie (Hell or High Water), two previous contenders for the job, are now busy working on Dune and a TV show called Gemstone, respectively. I don't see Mission: Impossible – Fallout filmmaker Chris McQuarrie taking this project on (he's been rumored to take the job), but the fact that the producers are now seeking a writer/director changes the conversation around Bond 25. Who do you want to see direct Bond's next adventure?