Olivia Cooke Is Contracted For 'Ready Player One' Sequels (But That Doesn't Mean They're Happening)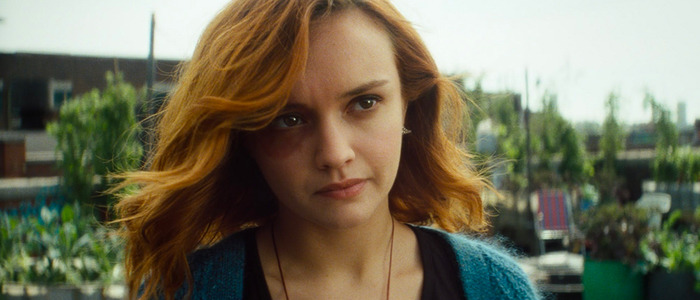 Ready Player One was a hit, so could sequels be inevitable? It's certainly possible, especially now that co-star Olivia Cooke has revealed she's contracted for more films. Are you ready to return to the OASIS and be bombarded with even more pop culture references and CGI?  
Ready Player One was the first Steven Spielberg movie to make more than $300 million at the box office since 2011 (as of now its box office total is $582 million). It's safe to say Spielberg, Amblin and Warner Bros. are all pretty pleased with the film. So is Ready Player Two right around the corner? There's no official word as of now, but Olivia Cooke, who played Art3mis/Samantha Cook in the film, recently told Digital Spy that she's contracted for more films.
"I've signed my life away, so I'm contracted to sequels but I don't know [if they're happening]," the actress said. "I haven't heard anything. We'll see."
Ready Player One is based on the hit novel by Ernest Cline, and as Cooke correctly points out in the interview, there's no sequel book to adapt. At least, not yet. In December of last year, Cline revealed he was indeed writing a Ready Player One follow-up. "I can't talk about it too much," the author said during a Facebook Live event. "But there's no better inspiration for a writer [than] to return to a world they've already worked on when they're watching Steven Spielberg bring that world to life."
Movie adaptations of books are often in the works before the books themselves have even come out. The film rights to another Spielberg movie, Jurassic Park, were snapped up before Michael Crichton's novel even hit shelves. With that in mind, there's a real possibility that a Ready Player One sequel is being developed. Then again, actors often sign contracts that lock them into sequels that never get made. It's fairly standard these days.
But when and if a Ready Player One sequel happens, would Spielberg direct it? The filmmaker isn't entirely adverse to sequels – he helmed The Lost World: Jurassic Park, and of course every entry in the Indiana Jones franchise. But Spielberg is also a very busy man, constantly lining-up projects. Currently, he's working on both Indiana Jones 5 and a remake of West Side Story. There's always a possibility that he could squeeze a Ready Player One sequel in there somewhere, but for now, let's not count on it.