A New Must-Experience Magic Show Is Coming To Hollywood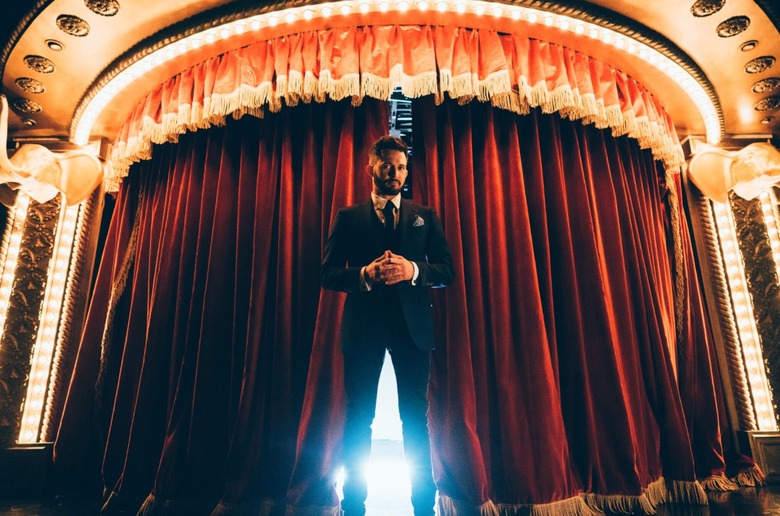 A new must-experience magic show is opening up in Hollywood, but the only question is not will you see it, but will you even be able to get tickets to it? theory11 is teaming with Justin Willman to open The Magic Show at the historic Roosevelt Hotel in Hollywood, promising to bring a special and unquie night for those lucky enough to attend. Hit the jump to learn more.
The Magic Show Trailer
Earlier this year, on my trip to New York City I had the pleasure of seeing Dan White's show The Magician at the Nomad Hotel and called it the single best night of entertainment I've ever experienced. It's not because it was the best magic show I've ever seen (it was very very good) — it was the entire experience as a whole which is filled with adventure and mystery and I think anyone who has experienced it will agree that it feels quite special.
Magic company theory11 produced that show to acclaim from both critics and guests, in fact, the only negative reviews on their yelp page come from people who are angry that they couldn't get in as the tickets to the show often sell out seconds after they are released. It's become one of the things that everyone in Manhattan needs to see, most nights you'll even find big name celebrities in the audience.
Many people (including myself) have wondered when theory11 might bring The Magician to the west coast, but clearly the popularity of that show is not showing any signs of stopping. So today when theory11 announces that they are opening a new magic show in Los Angeles, it's not just a big deal but a huge deal. At the center of this show is Justin Willman, who is well known for his television appearances including his new Netflix original series Magic For Humans.
If you haven't checked out Magic With Humans, give yourself a night as you'll probably binge your way through it all in one sitting. It's a different type of magic television show, more of a comedy series than a David Blaine street magic special. Those of you who have seen Michael Carbanaro's The Carbanaro Effect probably have an idea of what to expect from the format, but it's truly the personality and humor of Justin Willman that makes the show so enjoyable.
I've seen Justin perform live from big venues like LA Live to the smallest venue possible, the Magic Castle's close-up room which fits only two dozen people.  The Magic Show at The Roosevelt starring Justin Willman will be set at the historic Roosevelt Hotel, site of the first Academy Awards. The elegant, upscale, mysterious experience will be hidden in an unmarked theater at The Hollywood Roosevelt, which sounds like Theory 11 is bringing some of that unique experience I talked about from their New York show.
Don't worry, his show isn't filled with the kind of stuff you see on Magic For Humans, but more traditional parlor magic like you've seen from Justin on television in the past (included the embedded Ellen clip at the bottom of this post). Willman has had multiple appearances on The Tonight Show, Ellen, Conan, and @Midnight, even having performed live at the White House for President Obama. His online videos have racked up over 50 million views.
The show is produced by theory11, a magic team with recent collaborations with JJ Abrams, Neil Patrick Harris, David Copperfield, Jimmy Fallon, and Saturday Night Live. In 2015, theory11 produced The Magician at The NoMad Hotel in New York, with shows six times a week – all selling out in less than 60 seconds.
Created in collaboration with The Hollywood Roosevelt, The Magic Show at The Roosevelt will officially open on October 4th weekend.