'Jessica Jones' Creator Melissa Rosenberg To Trade Marvel TV For Warner Bros. TV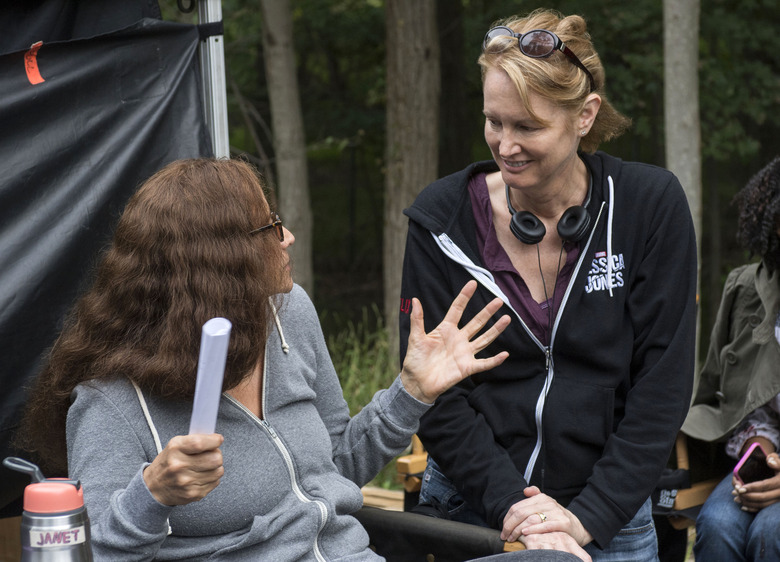 The creator of Netflix's best Marvel series is moving across the aisle to Warner Bros. TV. Jessica Jones creator and showrunner Melissa Rosenberg leaves Netflix for a new overall deal with Warner Bros. TV, where she will develop new television projects with the studio.
But fret not, Jessica Jones fans, Rosenberg will stay at Marvel TV to see through the Netflix comic book show's upcoming third season before making her exit.
Melissa Rosenberg is leaving Netflix's Jessica Jones after season three and move to Warner Bros. Television with a new multi-year deal under which she will create and develop new projects for the studio, according to The Hollywood Reporter.
THR reports that Warner Bros. TV outbid Netflix in a deal that is worth eight-figures. While Netflix courted Rosenberg to stay with the streaming service, Rosenberg was reportedly ready to move on to new projects. Rosenberg is currently focused on developing the third season of Jessica Jones, which doesn't have a release date yet. Once that season hits the service, however, a new showrunner will take over for the fourth season, if Netflix decides to renew the acclaimed series.
Rosenberg said in a statement accompanying the announcement of her exit:
"All of my attention remains with the extraordinary cast, writers and production team of 'Marvel's Jessica Jones,' until the completion of Season Three. It continues to be a career highlight working with my partners at Marvel Television and Netflix. We're extraordinarily grateful to the viewers who have supported us every step of the way on Jessica's journey, which is so beautifully realized by Krysten Ritter and the amazing cast including Rachael Taylor, Eka Darville and Carrie-Anne Moss. We have so many talented storytellers in every area of this show, who I'm honored to call friends and collaborators. As I look ahead after this season, I'm thrilled that I will be able to explore new projects with the talented team at Warner Bros. Television and push myself in new challenging creative directions."
For two season, Rosenberg helmed the Peabody-winning Marvel's Jessica Jones starring Krysten Ritter as a hardened New York private detective with super strength. The series has been hailed as a powerful, harrowing depiction of sexual assault, and a paragon of Marvel's TV efforts. Despite a weaker sophomore season, Jessica Jones remains Netflix's best Marvel series.
Rosenberg exits Jessica Jones just as the future of Marvel's Netflix series is called into question. With Disney launching its own streaming service where it will bring its Marvel, Star Wars, and original titles, the studio's TV deal with Netflix remains in murky waters. Will the shows continue indefinitely or fizzle out as Disney seeks to consolidate all its properties?
That may be a question Rosenberg grappled with as she leaves Netflix, which has scored several top showrunners like Shonda Rhimes and Ryan Murphy in lucrative deals. Rosenberg, on the other hand, goes back to traditional TV with her Warner Bros. TV deal. But there's always the possibility she will be developing more comic book shows for streaming, this time on the DC Comics side.