The Best Movies & TV Shows Leaving Netflix In September 2018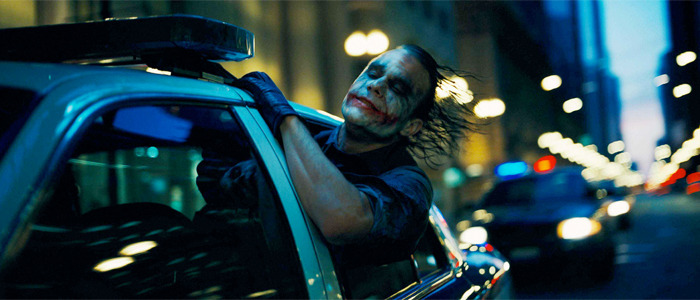 Summer is coming to an end, so it's time for you to cram in as many movies as possible before fall arrives. When it comes to Netflix, they've got plenty of good movies on the way, but before you look ahead to the new offerings, you might want to make sure you've watch all the movies and TV shows leaving Netflix in September. It's your last chance to watch some old favorites and some more recent hits.
Find out about the best TV shows and movies leaving Netflix in September below.
Forgetting Sarah Marshall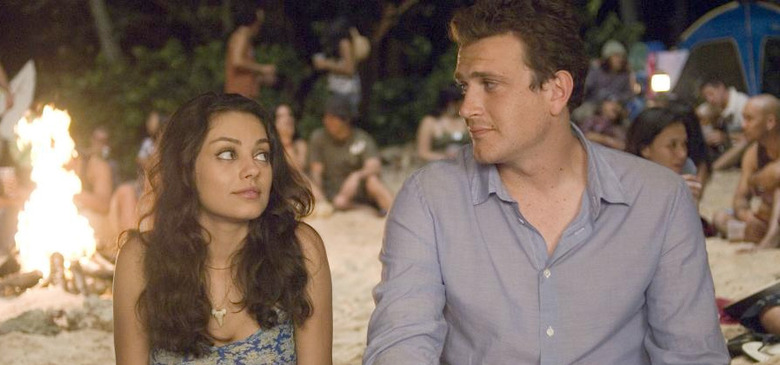 Easily one of the best romantic comedies of the 21st century, Forgetting Sarah Marshall is raunchy and flat out hilarious. Jason Segel, Kristen Bell, Mila Kunis and Russell Brand are all top notch in this comedy of clashing couples and break-ups. Plus, Jonah Hill flies in with a few scene stealing moments as well. This is also the movie that showed Jason Segel and Nick Stoller had what it took to revamp The Muppets following their staging of the outstanding Dracula musical from the end of the film. (Leaving September 1st)
Ghostbusters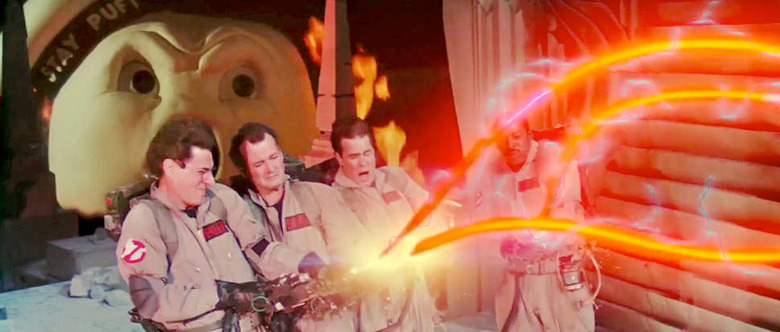 Sure, you've seen this one dozens of times, but you might as well get one more viewing in before the movie disappears from Netflix for a period of time. Of course, it always ends up coming back sometime later, so you likely won't miss it for long. However, since the fall season is coming up, it's probably good to give it a watch to get yourself in the mood for some Halloween action around the corner. (Leaving September 1st)
It Might Get Loud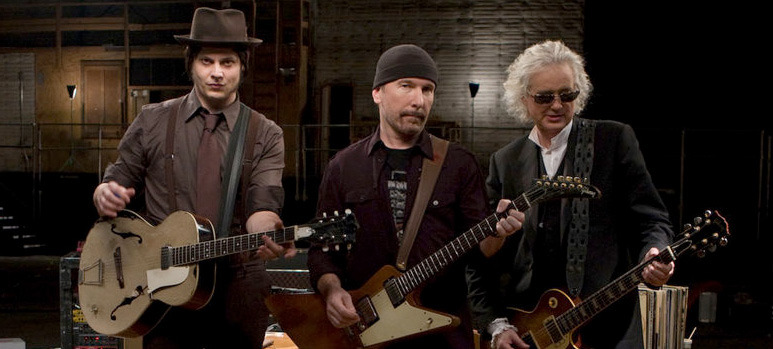 A sorely underrated and underseen documentary from Davis Guggenheim takes an intimate and in-depth look at the varied playing and recording stylesguitarists Jimmy Page, The Edge, and Jack White. They reach represent different eras of rock and roll, and it's fascinating to see how they approach the sound of the guitar and how each of them has helped evolve the instrument in a major way, especially when it comes to Jack White's modern approach. (Leaving September 1st)
Batman Begins/The Dark Knight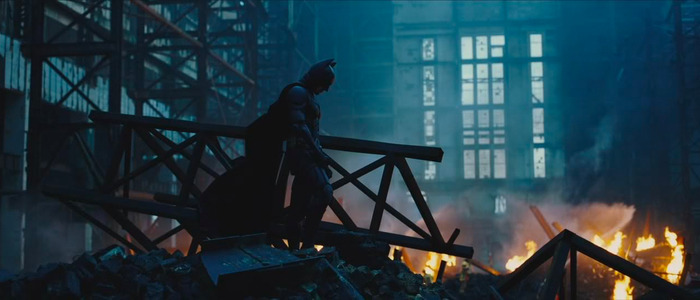 The first two chapters of Christopher Nolan's Dark Knight trilogy are leaving Netflix. Surely you have these in your home library already, but it's always easier to watch them when they're available on Netflix to watch whenever you want, wherever you are. The only downside is that The Dark Knight doesn't expand to the IMAX ratio for the scenes shot with the large format cameras, which is a bit of a disappointment. But let's be honest, you're not watching just for those scenes, because the whole movie is still astounding.  (Leaving September 1st)
Disney's Pete's Dragon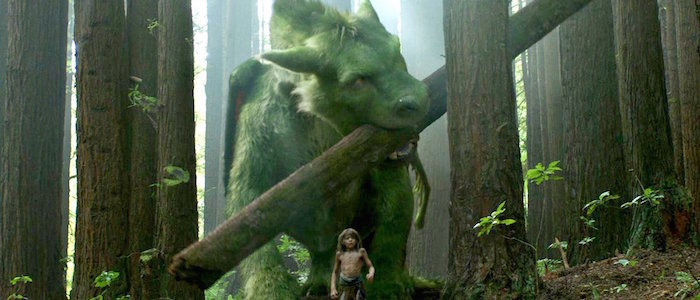 You probably slept on this movie when it was in theaters a couple years ago, and you likely haven't gone out of your way to give it a chance since it's been on home video. But with Netflix, you have no excuse. This is a movie that has the same spirit and heart of E.T. The Extra Terrestrial and improves upon Disney's original animated and live-action hybrid in every way possible. It's charming, magical and much better than you may have initially thought. Give it a chance! (Leaving September 14th)
Moonrise Kingdom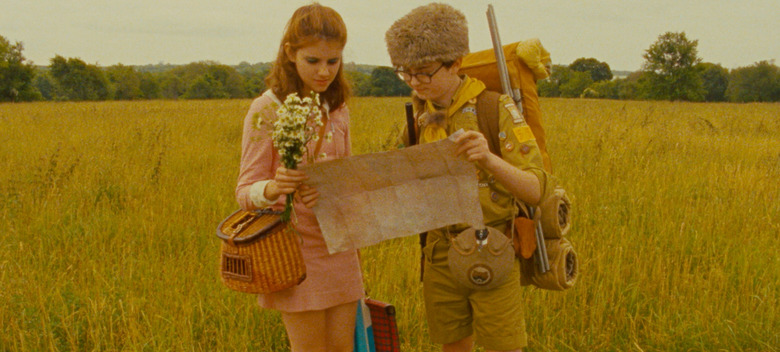 You can't go wrong with a coming of age romance as delivered by Wes Anderson. Personally, I think this is the director's second best film, coming in behind The Royal Tenenbaums. It's not quite as original as The Grand Budapest Hotel, but I find it to be much more charming and quirky in a way that feels more natural. The performances from the two young leads, Jared Gilman and Kara Hayward, are funny and superb.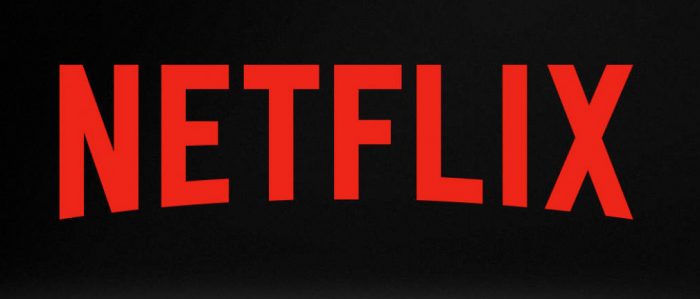 Leaving 9/1/18
13 Going on 30
A Royal Night Out
Batman Begins
Casino
Dead Poets Society
Disney's Pirates of the Caribbean: Dead Man's Chest
Exporting Raymond
Forgetting Sarah Marshall
Ghostbusters
Hachi: A Dog's Tale
Hotel for Dogs
I Now Pronounce You Chuck and Larry
It Might Get Loud
Joyful Noise
Just Friends
Lockup: County Jails: Collection 1
Man on Wire
Stuart Little 3: Call of the Wild
The Assets
The Bucket List
The Dark Knight
The Descent
The Descent: Part 2
Leaving 9/2/18
Outsourced
Waffle Street
Leaving 9/11/18
Rules of Engagement: Seasons 1 – 7
Leaving 9/14/18
Disney's Pete's Dragon
Leaving 9/15/18
A Star Is Born
Before the Devil Knows You're Dead
Bordertown
Leaving 9/16/18
Are You Here
Jackass 3.5: The Unrated Movie
Moonrise Kingdom
Leaving 9/24/18
Iris
Leaving 9/28/18
The Imitation Game