Needless 'Jacob's Ladder' Remake Coming In 2019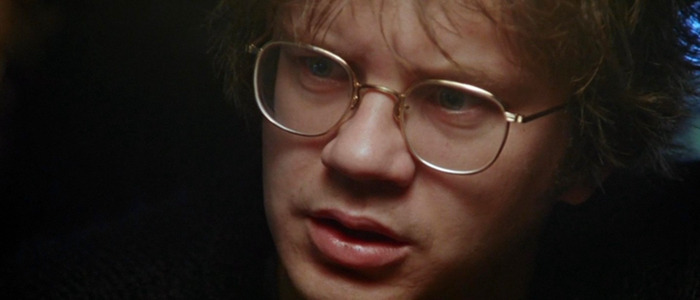 There have been rumblings of a Jacob's Ladder remake for a while now, but we all thought that if we just ignored it, it would go away. Alas, that's not the case. It's now been confirmed that the Jacob's Ladder remake is very real, and will be hitting theaters in early 2019.
There's nothing wrong with remakes. I know plenty of film fans are staunchly anti-remake, but I've never felt that way. If a filmmaker or a screenwriter has something new and exciting to bring to a previously-told story, I'm all for it. But there are some movies that really do not need to be remade. One of them is Jacob's Ladder, Adrian Lyne's downright terrifying 1990 psychological horror thriller.
Jacob's Ladder focused on a Vietnam vet (Tim Robbins) suffering from nightmarish hallucinations. Are they all in his head? Are they supernatural? What the hell is going on here? We don't know at first, and it's chilling. Lynne loads the film with disturbing visuals that burn themselves onto your brain and refuse to dissipate. It works brilliantly, and is pretty much untouchable.
But producers said, "Hey, screw that!" and decided to remake it anyway. And now the film has a release date. According to Bloody Disgusting, LD Entertainment plans to release their Jacob's Ladder on February 1, 2019 – although there's a possibility the date could change.
Remake plans for Jacob's Ladder have been kicking around for years. Jake Wade Wall, writer of the terrible When A Stranger Calls and The Hitcher remakes, penned a script for the Jacob's Ladder remake first. Wall's script was then rewritten by Midnight Meat Train scribe Jeff Buhler in 2013, which was when the project was officially announced. Per THR, producers were hoping to "make something more akin to an homage and not mimic the original," with plans to "contemporize the story with new situations and characters but still maintain a story that examines issues and poses existential questions." James Foley, director of Glengarry Glen Ross and two of the Fifty Shades movies, then became attached to direct. Foley later departed, and David M. Rosenthal took up directorial duties.
The new film stars Michael Ealy, Jesse Williams, Nicole Beharie, Karla Souza, Guy Burnet, with the screenplay credited to Jeff Buhler and Sarah Thorp. The story allegedly focuses on two brothers, and will "honor the spirit and concept (of the original), while telling a different story."
I don't like to pre-judge a film before I see it, and there's a chance the new Jacob's Ladder will turn out to be a pleasant surprise. For now, though, I remain wary of this entire idea. The original Jacob's Ladder is currently streaming on Amazon Prime Video. My advice – forget this remake and just watch that instead.