Theme Park Bits: 'Ratatouille' Ride Names, 'Hocus Pocus' Anniversary Goods, Couple Rides 'Jurassic Park' 62 Times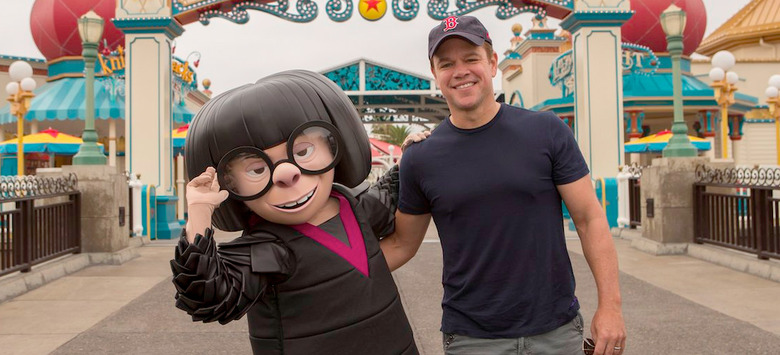 In this edition of Theme Park Bits:
Watch the ride record for Universal's Jurassic Park – The Ride get broken with a marriage proposal.
Find out which opening-day attraction at Islands of Adventure is soon due to close forever.
Drink spills are up at Walt Disney World as restaurants stop circulating plastic lids and straws.
Learn how you can celebrate the 25th anniversary of Hocus Pocus in style at Disney this Halloween.
See the list of names that is officially being brainstormed for Epcot's upcoming Ratatouille ride.
All that and more!
Is it obsessive-compulsive to ride the same theme park attraction 62 times in a single day? Playing a kazoo rendition of the Jurassic Park music theme, one couple did it to break the ride record for Jurassic Park – The Ride at Universal Studios Hollywood.
The twist here is that their last ride ended with a marriage proposal. The method of popping the question and presenting the ring during the proposal earns some serious nerd points for creativity. Check it out in the video above. I proposed to my wife in a Brazilian restaurant back in May but now I'm left wondering if I shouldn't have incorporated a movie prop.
Be sure to catch one last performance of the Eighth Voyage of Sinbad stunt show before it closes this September at @UniversalORL: https://t.co/1yqAeLFCgV pic.twitter.com/jQpoaOCVgk

— Attractions Magazine (@Attractions) August 23, 2018
Break out the nostalgia kleenex: the "Eighth Voyage of Sinbad" stunt show — an attraction that dates back to the opening day of Universal's Islands of Adventure in 1999 — will be closing permanently on September 15. The death of one attraction marks the birth of another, however, as that is the same day that Cinemark will be bringing its patented Luxury Loungers and XD auditoriums to Universal CityWalk.
If you're still upset about the closure of Sinbad's show, just remember: at least Disney still has Sindbad's Storybook Voyage. Let's not forget that September is Back to Hogwart's time at the Wizarding World of Harry Potter, either. And hey: Halloween Horror Nights has a classic monsters maze coming to it.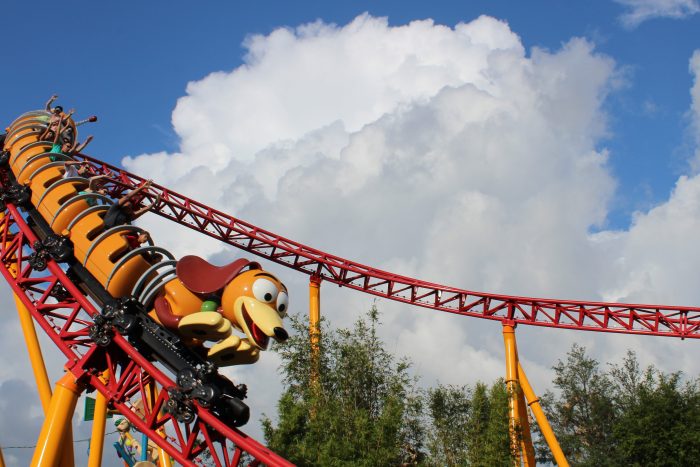 Summer is winding down now and Halloween season is gearing up at Walt Disney World. This is the last Theme Park Bits of August, so if you missed it this week, be sure to check out /Film's end-of-summer, Easter-egg-filled tour of Toy Story Land at Disney's Hollywood Studios. The photos for this came courtesy of my own parents and sister, who live in Central Florida and are Annual Passholders at Disney World.
Sealing over attractions like the helmet of Buzz Lightyear, a more airtight cone of silence may one day descend on Disney if this patent for a new soundproofing technology is any indication.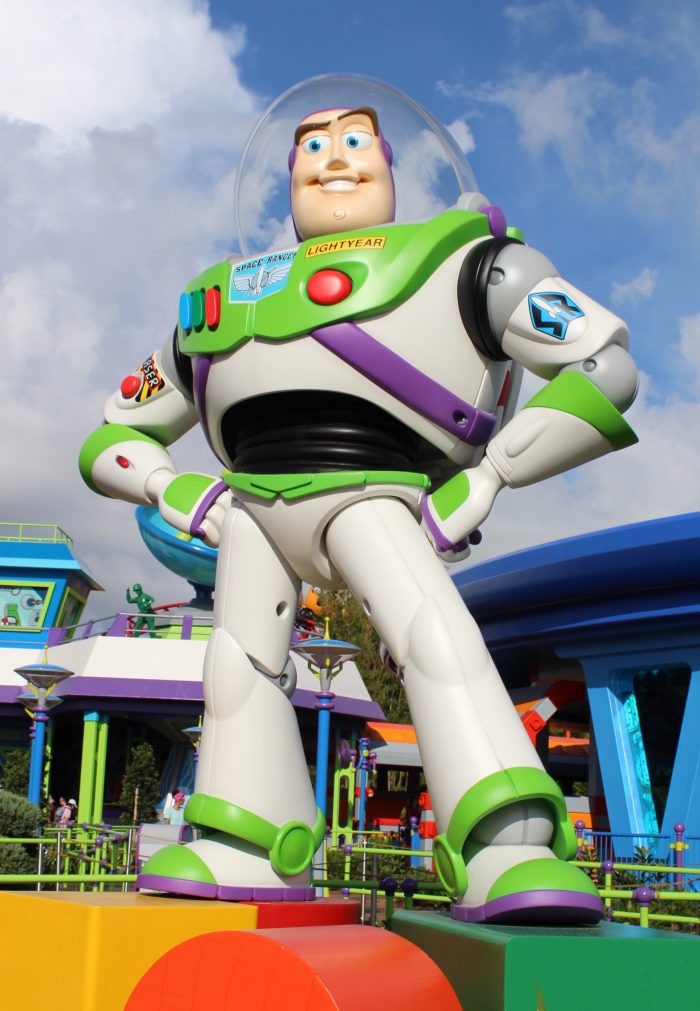 "Drinking straws! Get your drinking straws right here!" That's what you won't be hearing Cast Members say at Disney World's table-service restaurants, where straws are now available by request only. Counter-service restaurants are also now eliminating lids from the drinks they're serving, which has reportedly led to an exponential number of drink spills. It's all part of the eco-friendly initiative to phase out disposable straws and other unnecessary plastic utensils at Disney resorts worldwide by mid-2019.
Disney is also throwing financial support behind an initiative to prevent casinos from muscling in on its territory in Florida unless 60% or more of the state votes otherwise during November elections.
At the Magic Kingdom, from now until October 31, the Pirates of the Caribbean ride has live actors joining its animatronic population, only during event hours at Mickey's Not-So-Scary Halloween Party.
The same event is hosting the Hocus Pocus Villains Spelltacular stage show, and this year, there's also a wealth of Hocus Pocus merchandise on offer. The movie is celebrating its 25th anniversary (Vanessa Bogart revisited it for /Film just last October), so Disney has gone all out with T-shirts, a tote bag, a light-up ornament, and a cauldron-shaped mug, all themed to Hocus Pocus. Among the other Halloween Party goods available this year are a box set of villain-themed pins and a Passholder-exclusive Orange Bird pin.
This year Walt Disney World is offering "Hocus Pocus" merchandise in honor of the film's 25th anniversary. Here are a few t-shirts from the collection that are themed after the outfits worn by the Sanderson sisters! #WaltDisneyWorld #hocuspocus #MagicKingdom pic.twitter.com/MZxXz5oiSK

— Inside the Magic (@InsideTheMagic) August 23, 2018
At Disney's Animal Kingdom, the "UP! A Great Bird Adventure" show that premiered back in April has not been well-received and now Disney is reportedly outsourcing a rewrite of the show.
It's always interesting when a new attraction or even a new theme park is being bandied about to hear the list of potential names they're floating. Epcot's Ratatouille ride is currently under construction and now Disney is testing names for it with a new survey. Check out all the possible variants in the tweet below.
New Disney survey is testing names for Epcot's Ratatouille ride: pic.twitter.com/M1fZs7vfR4

— Len Testa | mastodon.social/@LenTesta (@LenTesta) August 17, 2018
Not listed, but worth considering? "Ratatouille: Anton Ego's Revenge," or, "Ratatouille: Anton Ego Reviews the Modern Epcot," or "Ratatouille: Anton Ego's Devastating Takedown of Tomorrowland."
Actually, I enjoyed the movie Tomorrowland more than most. However, *pushes up Anton Ego glasses* it flopped at the box office and remains director Brad Bird's least lauded film. Like Andrew Stanton retreating to the safe waters of Finding Dory after the failure of John Carter of Mars, the tepid response from moviegoers seemed to send Bird scrambling back to animation sequels after a brief, not wholly successful stint in live-action (Mission Impossible: Ghost Protocol was a success, Tomorrowland less so).
Matt Damon meets Edna Mode at #PixarPier at Disney California Adventure park at @Disneyland #NoCapes pic.twitter.com/vEeVr2mzfc

— Disney Parks (@DisneyParks) August 18, 2018
That's okay: Finding Dory topped the Summer Movie Wager in 2016 and Incredibles 2 is currently sitting pretty at #2 on this summer's scorecard (second only to Avengers: Infinity War). Besides raking in over a billion dollars and becoming the highest grossing animated film of all time, Bird's sequel was a wonderful artistic achievement that is sure to keep inspiring a new generation of riders on the Incredicoaster at Disney California Adventure.
Even Matt Damon turned up in Pixar Pier this week with an arm around Edna Mode, the Incredibles' costume designer—who Bird himself voiced in the movies. While you're waiting in line at Pixar Pier to ride the Incredicoaster or meet Edna Mode (brace yourself for the effortless outro of park news), you can now mobile order beer or Dole whip from Bayside Brews at California Adventure and from the Tiki Juice Bar at Disneyland.