Star Wars Bits: The Last Jedi Debate Hits SDCC, The Internet Reacts To Leia In Episode IX, And The Star Wars Show Hits 100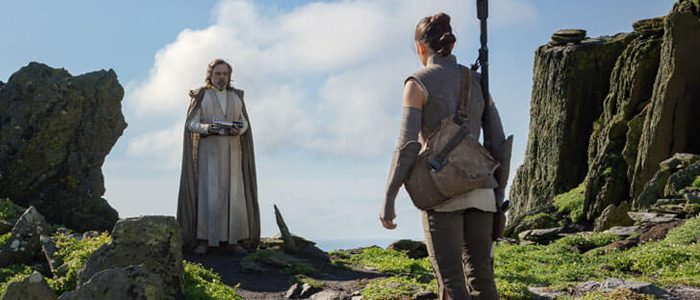 In this edition of Star Wars Bits:
You can finally own your own Star Destroyer
Mark Hamill reacts to Carrie Fisher's return to the galaxy far far away
Dave Filoni reveals why the Death Star was never in Rebels
More news about Star Wars Resistance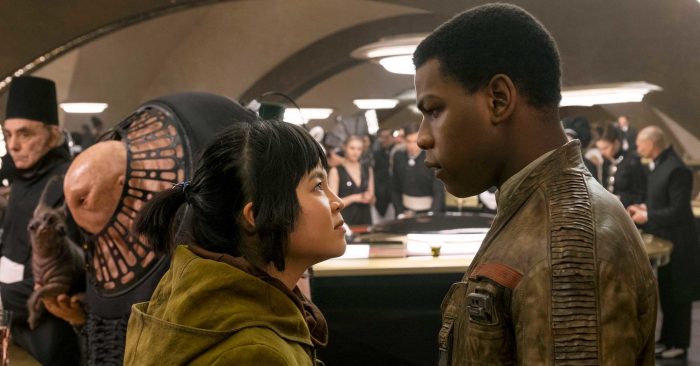 There has been a lot of debate about The Last Jedi, but at this year's San Diego Comic-Con a brave panel of people decided to take the debate to the fans... and it was surprisingly civil! From The Last Jedi lovers to those who would rather never watch the film again, the debate covers all angles and you can listen to it on SoundCloud right now!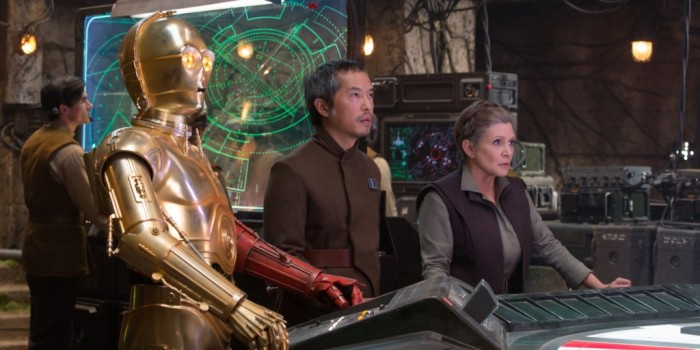 We were all super excited when we heard that J.J. Abrams was bringing Carrie Fisher back to the galaxy far, far away by using unseen footage from The Force Awakens. We weren't the only ones too, as her brother Todd told Variety: "I couldn't be more personally thrilled and happy that our Carrie will reprise her role as Princess Leia in the new and final Star Wars Episode IX, using previously unreleased footage of her shot for Star Wars: The Force Awakens."
It's bittersweet facing my final chapter without her-She is simply irreplaceable. I'm finding solace in the fact that she won't BE replaced & would love the worldwide outpouring of affection from those who loved her when they heard the news.#CarrieOnForever pic.twitter.com/7ueMqBxQwa

— Mark Hamill (@MarkHamill) July 29, 2018
Todd Fisher wasn't the only person close to Carrie who was excited about her return. Mark Hamill himself tweeted about how hard it would be to make Episode IX without her, whilst being super happy that she would still be a part of the final entry of the new trilogy. Another heartwarming and bittersweet tweet from our beloved farm boy.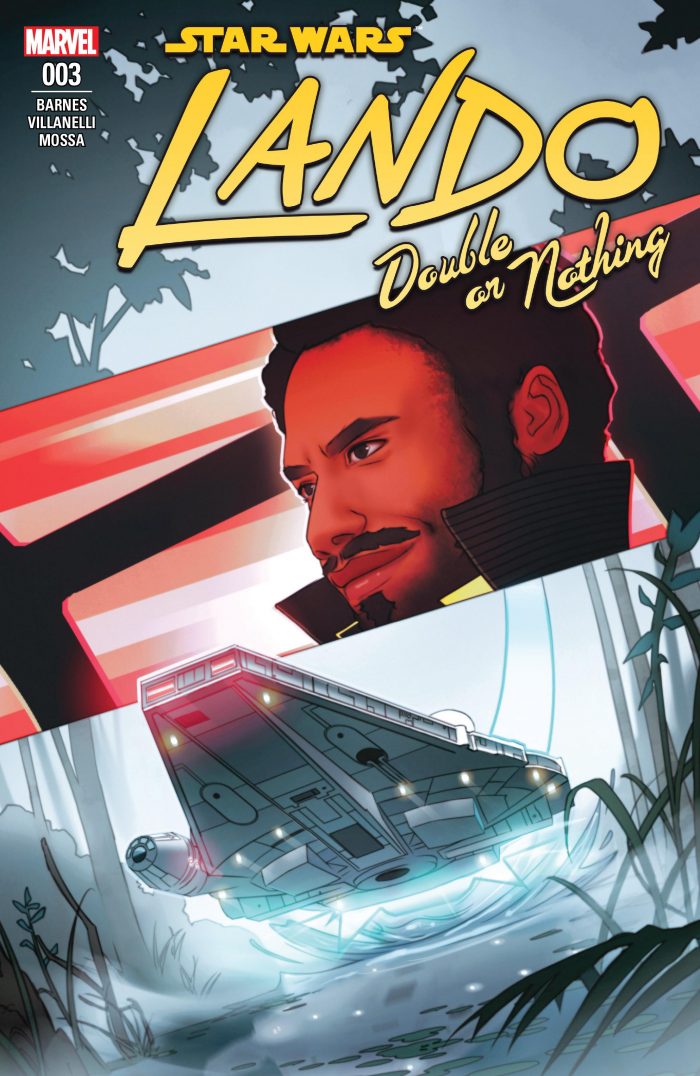 If you enjoyed getting to know more about Lando Calrissian in Solo: A Star Wars Story, then you definitely need to pick up Star Wars: Lando Double or Nothing #3. The miniseries is doing a great job of building the lore around Lando, and as CBR reports this issue really does some cool stuff, introducing the crime syndicate the Crimson Dawn and foreshadowing the iconic Kessel Run that Lando will eventually make with Han.
Ever wanted to own a giant super detailed Super Star Destroyer? Of course you have! Which means that you'll definitely enjoy this video looking at the EFX Super Star Destroyer at this year's San Diego Comic-Con.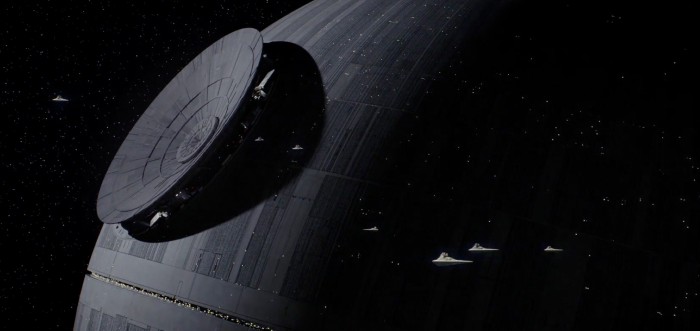 It's only been a few months since the incredible series finale of Star Wars Rebels and fans are still reeling from the wonderful, hopeful, and galaxy changing events. Rebels left us with a lot of questions, and as always the lovely Dave Filoni has been answering them. In a chat with CinemaBlend, Filoni spoke about why Rebels didn't include the Death Star. "At different times in Rebels in Season 4, there was a moment where even Krennic would appear in the series, where the Death Star appeared in the series, but because our show isn't ultimately about either Krennic or the Death Star, I decided to cut those ideas from visibly showing up," Filoni explained.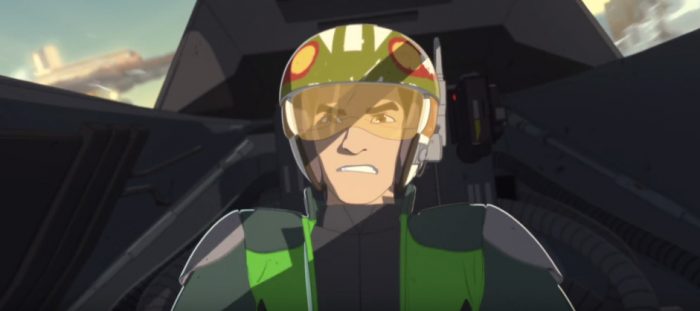 Everyone's been waiting with bated breath for news about the new Star Wars animated show, Star Wars Resistance. Jedi News is reporting that Polygon Pictures will produce at least some of the animation for the new show. The Japanese company is probably best known for the recent Godzilla anime trilogy, which was visually beautiful. We're super excited to see more of what Polygon has planned for the galaxy far, far away.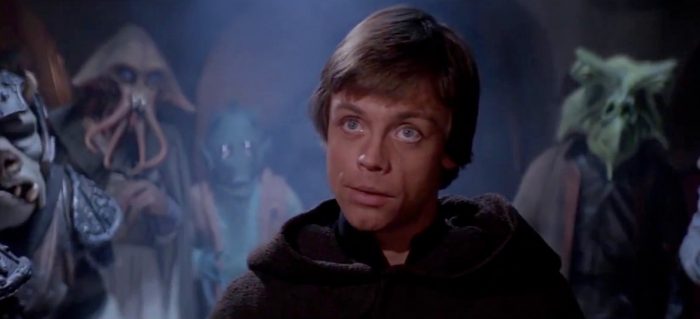 One of the sweetest feelings in the world is flicking through your TV channels and discovering that your favorite Star Wars film is on. Well, if you've watched one of the classic sci-fi flicks on television since 2016 then you've been watching TBS. The network paid Disney a whopping $275 million two years ago for the exclusive broadcast rights. But that might soon change, as Bloomberg reports that the Mouse House is trying to buy the TV rights back. That would make a lot of sense what with their upcoming streaming service launching soon...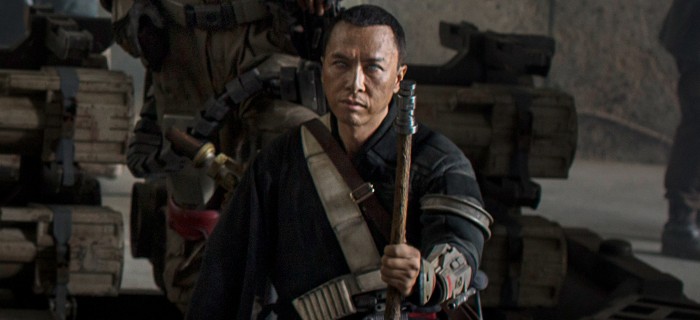 Our most beloved – not to mention underrated and unrecognized Jedi – Chirrut Imue has been spreading some wisdom about why he thinks that Star Wars doesn't work in China. In a recent interview with JoBlo, Donnie Yen spoke about the franchise's struggles in his home country. "Chinese audiences didn't grow up with Star Wars culture so unfortunately it didn't work. Marvel is a lot easier to understand. Star Wars, there's a whole universe out there. Marvel, from the costumes, to the music, to the idols, to the stars, it's much easier to close the gap between the film itself and the audience," Yen explained.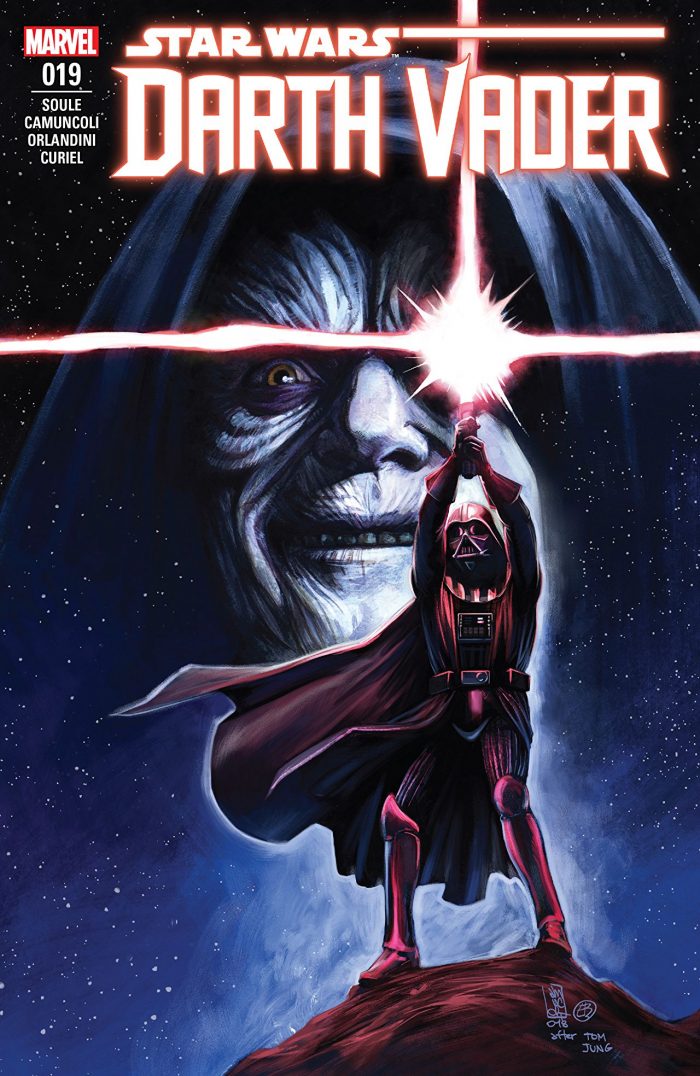 The ongoing Darth Vader comic has been a complete joy for Star Wars fans as Charles Soule, Giuseppi Camuncoli, Cam Smith, and David Curiel have crafted a vibrant story that continues straight after the end of Revenge of the Sith. One of the most exciting threads has been the exploration of Order 66 and the Jedi who survived it. Issue #19 builds on this, revealing new Jedi who survived the kill order, and it also sets up some of Star Wars Rebels' biggest villains in the Sith Inquisitors.
Ben Schwartz is probably best known for being the hugely annoying yet sometimes endearing Jean Ralphio on Parks and Rec. But during a recent appearance on The Late Late Show with James Corden he spoke about his role in the new Star Wars films which saw him (kind of) voice BB-8 and get to play a stormtrooper.
Lots of people were shocked, excited, and surprised when Disney announced the return of The Clone Wars at San Diego Comic-Con this year. Red Carpet News managed to chat with Matt Wood A.K.A. General Grievous about his feelings on the show being revived.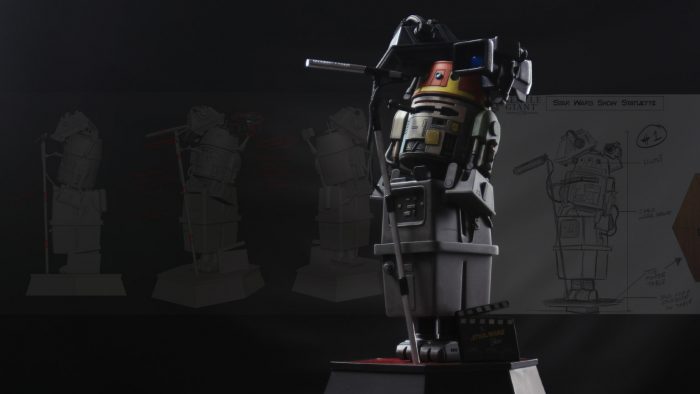 We'll end on a very cute note this time with this incredibly gorgeous and charming droid statue that was made by Gentle Giant to commemorate The Star Wars Show. Inspired by the three droids who often star alongside the Star Wars Show hosts, this adorable statuette was designed by Tony Sherg. You can pre-order it and learn all about it over at StarWars.com.