Chris Hemsworth Agrees With You That 'Thor: The Dark World' Isn't Very Good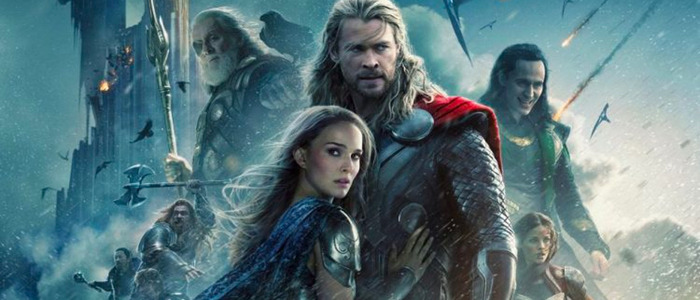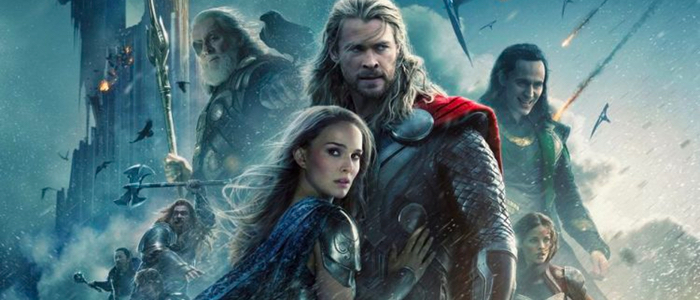 If you thought Thor: The Dark World was bad (and it was), you're not alone! Thor himself, AKA Chris Hemsworth, doesn't care for it either. In a recent interview, the actor revealed that he found the sequel to Thor to be "meh", which is a nice way of saying it stinks. Thankfully, director Taika Waititi came along to rescue the franchise.
The Thor franchise was one of the least exciting elements of the Marvel Cinematic Universe...until Thor: Ragnarok came along. The first film, 2011's Thor was passable, I suppose. But the follow-up film, 2013's Thor: The Dark World, was pretty dire. Don't just take my word for it. Listen to handsome, muscular man Chris Hemsworth. Hemsworth sat down for an interview with GQ, and bluntly admitted that The Dark World was kind of a bust:
"The first one is good, the second one is meh...What masculinity was, the classic archetype—it just all starts to feel very familiar. I was so aware that we were right on the edge."
He's right, folks. (I'd actually go even further and say the first Thor was meh as well, but that's me). Taika Waititi's Thor: Ragnarok revived the character considerably, playing up the more comedic elements of the character. Hemsworth has brought this up before. As EW points out, the actor appeared on Jimmy Kimmel Live around the release of Ragnarock and said:
"We all had, I think, the same want and need and passion to change this up in a big way...I remember meeting with [director Taika Waititi] and he said 'let's just break everything we know and destroy it and rebuild it."
The Dark World suffered from production woes before hitting the big screen. Patty Jenkins was originally hired to helm the sequel, but parted due to creative differences. "I could have made a great Thor if I could have done the story that I was wanting to do," Jenkins later said. "But I don't think I was the right person to make a great Thor out of the story they wanted to do." And then she went off and made Wonder Woman, which is better than all of the Thor films, so score one for Patty Jenkins.Alan Taylor was eventually brought in to helm The Dark World, and the results were decidedly mixed. Taylor's direction wasn't the biggest problem, though. The script, credited to Christopher Yost, Stephen McFeely, and Christopher Markus, was severely lacking. The end film felt rushed and unmemorable, and might have been the final nail in the Thor coffin had it not been for Taika Waititi's Ragnarok.
After The Dark World, I was content to never see another Thor movie again. After Ragnarok, I was excited to see what comes next. What a difference a few years and a good movie make.