Nicole Kidman Is Almost Unrecognizable In This 'Destroyer' First Look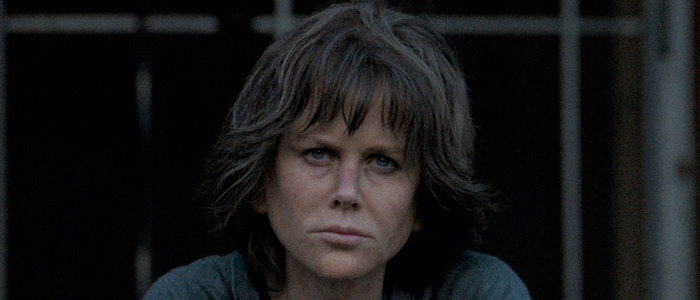 Destroyer, the new film from The Invitation director Karyn Kusama, stars Nicole Kidman as a cop haunted by her past. Kidman underwent a surprising transformation for the part, and the first official Destroyer image has the actress appearing almost unrecognizable. Check out the Destroyer first look below, and learn more about the film.
If you saw Karyn Kusama's The Invitation, I'm going to guess you're pretty excited for her next film. The Invitation is a slow-burn wonder – a creepy, unsettling and masterfully directed thriller that grabs hold of you and doesn't let go. After watching The Invitation, I had one thought: "Let Karyn Kusama make all the movies." Kusama's latest is Destroyer, a drama described by the TIFF synopsis as "a contemporary and gritty noir in a verité Los Angeles."
Vanity Fair has the first official look at the film, which features Nicole Kidman under a lot of makeup. Check it out.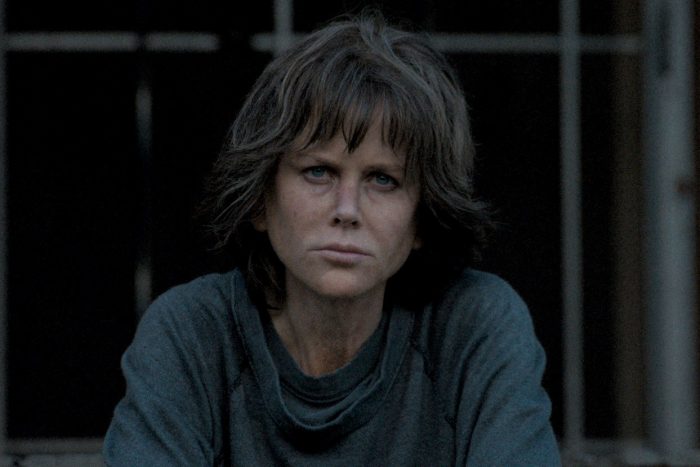 "We always knew that what we wanted her to look like was a real middle-aged woman with a past that she wears on her face," Kusama told Vanity Fair. "With sun damage and sleep deprivation and stress and rage, just in her whole physical body." Kusama goes on to describe Destroyer as "a character study in disguise as a cop thriller," adding:
"We've all loved bank robbery stories as a place to start, because they almost never go well...There's a kind of particular American madness to thinking you'll be the one who gets away clean. We were really focusing on characters who weren't criminal masterminds, but fringe dwellers of American society. Yet they still hold out the hope that they'd beat the system."
Kusama is once again working with the Invitation writers Matt Manfredi and Phil Hay (who is also Kusama's husband). "[Matt and I] had some of the basic ideas for Destroyer over 10 years ago," Hay tells VF. "At some point, we have a critical mass and realize that's a story we want to tell. Karyn, obviously we really want her to do it, and she always knows what we're up to in an increasingly specific way. We write and we give it to her, and then we start the collaborative process with the three of us."
All of this sounds pretty damn perfect. Kusama working with her Invitation team is already a plus. Throwing Kidman, who almost always turns in an incredible performance, into the mix just sweetens the deal. Here's a detailed synopsis of the film from TIFF, where Destroyer will premiere next month.
We first meet [Erin] Bell (Kidman) as she arrives at a murder scene, the type of place you sense she's been many times before. She's beaten down by the job — rough around the edges would be an understatement. This current case recalls a previous one, and a previous life too painful to remember. In an attempt to thwart violent bank robberies, Erin and her then partner, Chris, spent months undercover with a young gang of criminals, reminiscent of Bigelow's Bodhi and his band of surfers. Though still haunted — her daughter would say numbed — by her past, reconnecting with it is the only way for Bell to right old wrongs and find a way forward... or at least a way out.
That's right – there's a reference to Point Break in the synopsis. Point Break! I don't think I could be more excited for this if I tried.
After premiering at TIFF, Destroyer, which also stars Tatiana Maslany, Sebastian Stan, and Bradley Whitford, will hit theaters on December 25, 2018.