'American Vandal' Season 2 Trailer Searches For The Turd Burglar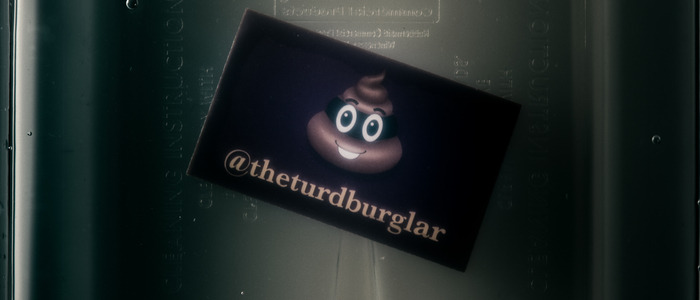 The American Vandal season 2 trailer is here, unleashing a whole-new (and hilarious) "true crime" mystery. The second season of Netflix's true crime parody show moves beyond the question "Who drew the dicks?" and asks: "Who is the Turd Burglar?" Watch the trailer below.
American Vandal Season 2 Trailer
What happened on Chicken Finger Monday?
Netflix has produced several ground-breaking true crime documentaries. They've also produced American Vandal, a laugh-out-loud-funny parody of the true crime genre. Season 1 followed high school documentarians Peter Maldonado and Sam Ecklund as they attempted to find out who spray-painted several large dicks on cars in the school parking lot. Now, American Vandal season 2 has Peter and Sam delving into a new mystery: an incident at a private high school involving a mysterious culprit known only as the Turd Burglar – someone who contaminated lemonade in the cafeteria, leading to a sudden outbreak of...well...just watch the trailer.
Yes, it's as ridiculous as it sounds. And it also looks incredible. American Vandal season 1 was remarkable – a series that both mocked and revered the standard trappings of modern day true crime documentaries. The actors all did an excellent job selling making their characters seem like real people in the midst of a true story, not performers acting out a role. Clever writing, sharp editing and genuinely engrossing storytelling helped turn it into one of the best things Netflix ever produced. The season was so well made that I actually encountered several people who thought it was a real documentary, not just a clever parody.
Will lightning strike twice with season 2? I have to admit I'm a bit averse to poop jokes, which seems to be the major factor here. But at the same time, American Vandal seems well aware of how silly this all is, and is leaning into it. "What if the motive is just poop is funny?" someone asks. What if indeed.
The second season stars Tyler Alvarez (Peter), Griffin Gluck (Sam), Travis Tope (Kevin), Taylor Dearden (Chloe), Melvin Gregg (DeMarcus) and DeRon Horton (Lou).
American Vandals season 2 hits Netflix on September 14, 2018.
Having left its red spray-painted mark on pop culture with a breakout freshman season, American Vandal returns with an explosive new case, a (mostly) new cast and solid new conspiracy theories. Season 2 of the Emmy-nominated and Peabody Award-winning true-crime satire follows documentarians Peter Maldonado and Sam Ecklund as they bring their investigative skills to an elite Catholic school where someone has been taking poop-related pranks to new heights. From co-creators Tony Yacenda and Dan Perrault, and showrunner Dan Lagana, American Vandal's addictive second season will have everyone speculating: Who is the Turd Burglar?