How Will Disney Decide Which Movies Go To Their Streaming Service?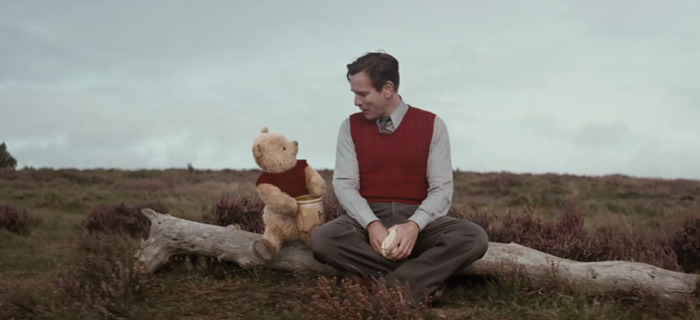 (Welcome to The Disney Discourse, a recurring feature where Josh Spiegel discusses the latest in Disney news. He goes deep on everything from the animated classics to the theme parks to live-action franchises.)What defines the difference between a theatrically released feature film and a feature that's placed only on a streaming service? The fine line between the two is getting constantly redefined. Netflix constantly releases new films that, a decade ago, would have gotten a theatrical release instead. (Or, failing that, a direct-to-DVD release.) Hell, two of their 2018 releases are acquisitions they made from studios that originally intended to release the films in theaters.Within the confines of this column, though, it's worth looking to the future. Disney is just about a year away from unveiling its new streaming service. (You know, the one that they should call the Disney Vault. Ahem. I have no doubt that you're reading this, Bob Iger.) It's easy to get an idea of what kinds of movies they'll keep on their streaming service and what will be released in theaters. All you have to do is consider the case of Christopher Robin.
The Line Between Theatrical and Streaming
The live-action/CG hybrid revival of Winnie the Pooh was, for this fan of the earlier Disney iterations, saccharine and lifeless. In spite of my distaste regarding the film, though, it has its fans. Some, but perhaps not as many as Disney hoped. Decent reviews and a relative lack of family-film competition has not translated into massive success at the box office. (Clearly, everyone wanted to watch Jason Statham fight a shark instead.) Christopher Robin, quality aside, represents the kind of movie that Disney doesn't exactly make anymore. Yes, reviving older animated films is now commonplace at Disney, but doing so without a massive budget is less common.Here are some films in development that Disney will be releasing on its streaming service: Lady and the Tramp, Noelle, The Sword in the Stone, Stargirl, Honey, I Shrunk the Kids, and Togo. Obviously, not all of these are based on pre-existing Disney films. (Real talk: having read Stargirl when I was a teen, I am very hopeful for that one. It's a great book, and could easily become a great movie. A great movie made for and released on a streaming service! It's possible!) The true takeaway from this list is that, while Disney is not willing to just stop green-lighting revivals or remakes of its earlier live-action and animated successes, they're at least becoming a little more careful about which of those revivals gets to make the trip to theaters.When a film like Christopher Robin grosses $25 million at the box office in its opening weekend, it simply doesn't make waves in the same way that Beauty and the Beast did back in March 2017. (Technically, Christopher Robin is a better film, in that it is not intensely intolerable, but that's a different conversation.) Certainly, Christopher Robin was not a massively budgeted film, costing Disney only in the neighborhood of $75 million. When all is said and done, the film may make more than that in the States, and international numbers will make it profitable. But for a studio that used to make only mid-budgeted films like Christopher Robin, a movie like this is now as much a relic as Winnie the Pooh is depicted to be.
Reviving an Era of Films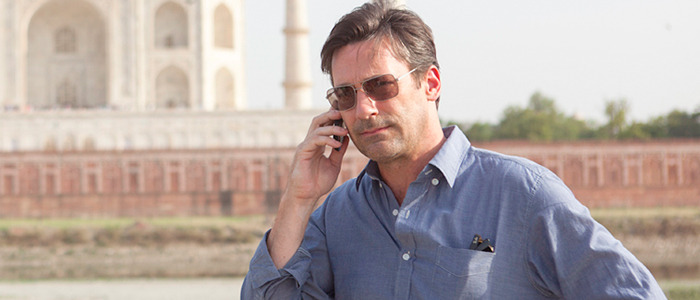 Think about the titles Disney's streaming service will feature, specifically those mentioned above that aren't remakes of previous animated films. Consider Noelle, which was originally announced as a theatrical release. It's a high-concept comedy in which Anna Kendrick stars as the daughter of Santa Claus; the logline, at least, suggests that someone wanted to make a The Santa Clause-adjacent movie, if not an actual remake. Then there's Togo, a true-life drama about a sled dog in Alaska, starring Willem Dafoe. A couple years ago, Disney might have made that into a theatrical feature, as they did with real-life dramas Million Dollar Arm and The Finest Hours. ,Then there's Magic Camp, in which an adult goes back to the magic camp where he learned his trade as a youngster, which sounds as if it was designed in the same basic vein as The Mighty Ducks or Heavyweights. These are, in short, the kinds of movies that Walt Disney Pictures made back in the 1980s and 1990s. Disney is not reviving a single film when it greenlights such projects. It is reviving an era.In the last 15 years, these films have quite clearly become the sore thumb in Disney's theatrical slate. We're just 15 years removed from the release of Pirates of the Caribbean: The Curse of the Black Pearl, the kind of movie that Disney always makes now: a massively budgeted film with a cast of well-known actors, based on intellectual property. In 2003, Pirates of the Caribbean was the sore thumb, and films like Holes and Freaky Friday were the norm. But then Captain Jack Sparrow became a worldwide icon, and gradually became the way that Disney greenlit its films. When you look at the current slate of movies Disney is releasing, all it does is release A-level blockbusters. I can now tell my son that, when I was his age, Disney just didn't make movies like that. (And then I will feel like a very old man.)
The Streaming of Tomorrow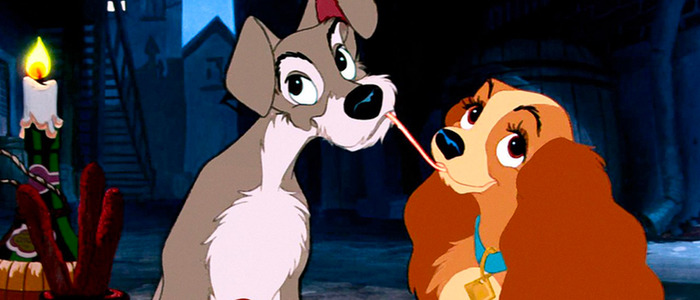 Now that we live in an age of too much content/Peak TV/etc., the mid-budget films of the 1990s become the streaming examples of tomorrow. Theatrical releases for Disney are now basically big budgets, period. And to be fair, some of Disney's upcoming blockbusters have promise. (Who knows if it will be any good, but boy, that Jungle Cruise movie could be great if they play their cards right.) Some of them, such as the upcoming Nutcracker movie, look as if someone thought aping Tim Burton's Alice in Wonderland was a good idea.Seeing as we're still a year away from the Disney Vault being opened for the first time, it's impossible to know if Disney's streaming films will have the same general stigma associated with those released by Netflix (as in, what if they stink or vanish as soon as they're available?) My sincere hope, as mentioned here in a previous column, is that Disney will bring many of its older films, animated and live-action shorts, and TV episodes to this streaming service, and that they'll invest money in creating new and exclusive content that traffics in Disney history.The advent of live-action remakes of animated films either in streaming or theatrical format doesn't much excite me – I, for one, have always wished that Lady and the Tramp was in basic live-action, not gorgeous and lush CinemaScope animation – but the generally wide amount of streaming possibilities intrigue me. If films like Christopher Robin have to eventually co-exist with all of Disney's historical content, it's a trade-off I'd be willing to make. I just hope that's what ends up happening.