'The Deuce' Season 2 Trailer: Maggie Gyllenhaal And James Franco Are Grabbing The Porn Industry By The Horns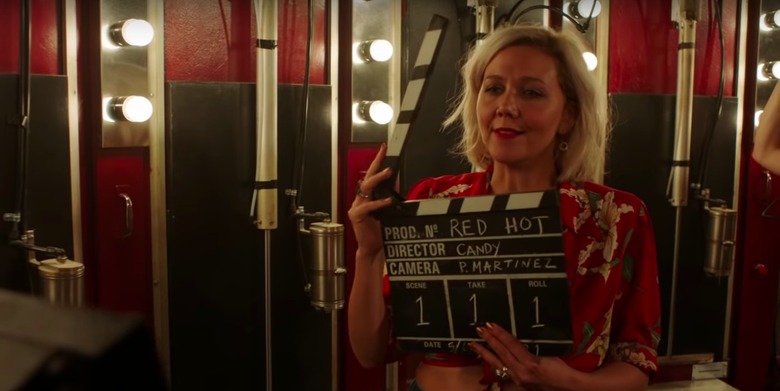 It's 1977 and the porn industry is thriving in the HBO series created by George Pelecanos and David Simon. A five-year jump finds the characters of The Deuce onto bigger and bolder things, while now facing resistance from the New York police and the oncoming threat of changing laws. But we're also about to enter the era of Studio 54, when disco and the tightening grip of organized crime ruled the city. Catch up with what has happened in the last five years with the official The Deuce season 2 trailer.
The Deuce Season 2 Trailer
Following a riveting teaser trailer, the official trailer for The Deuce season 2 has hit the web, teasing some huge arcs for Maggie Gyllenhaal's Eileen "Candy" Merrell and James Franco's Vincent Martino and Frankie Martino. Candy has become a multi-hyphenate in the sex industry: director, actress, entrepreneur. And goddammit, she's going to do things her way.
But the burgeoning porn industry may run into some obstacles as New York law enforcement begins to crack down on the red light district and the sex industry. Meanwhile Franco's twin brothers Vincent and Frankie Martino are continuing to get deeper into the game — double or nothing.
Here is the synopsis for The Deuce:
Created by George Pelecanos and David Simon, who also collaborated on HBO's "The Wire" and "Treme," the semifictional drama series "The Deuce" tells of the germination of the sex-trade industry in the heart of New York's Times Square. It's the early 1970s, and the porn business begins a shift from o

rganized crime-backed parlors to a legitimate, culturally accepted enterprise. A cast of barkeeps, prostitutes, pimps, police and nightlife seekers centers around twins Vincent and Frankie Martino (James Franco, in a dual role), who navigate the sex business after meeting well-connected mobster Rudy Pipilo. Their storyline, among others, merges with that of prostitute Candy, whose ambition and intelligence lead her to a more prominent role in the industry.
The Deuce season 2 premieres on HBO on September 9, 2018.