'Slice' Trailer Serves Up Our First Real Look At Chance The Rapper's A24 Horror-Comedy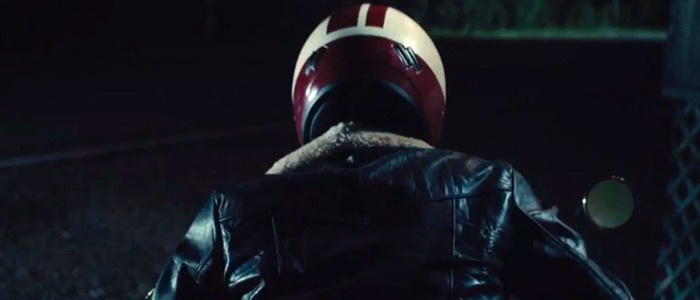 Last fall, A24 revealed a teaser trailer for Slice, a long-delayed horror flick starring Chance the Rapper. Since then, all has been quiet on the Slice front, save for a few pizza-themed posters popping up in the last few weeks. Now, the first Slice trailer is here. Dig in below.
Slice Trailer
What is Slice? The A24 film has remained something of a mystery. The project was first announced in 2015, and A24 snapped up distribution rights in 2016. And then...nothing. Save for an enigmatic teaser with no real footage almost a year ago, Slice has remained a curiosity. We knew that the film starred Chance the Rapper, and we knew that the plot involved the supernatural – ghosts and maybe even werewolves – but details were scant beyond that. Still, hype began to increase for Slice, especially among genre fans. When, we all wondered, would this mysterious film see the light of day?
Now the first real Slice footage is here. Does it live up to the hype?
As producer Brett Hays revealed last year, Slice is set in "a city where ghosts and humans come together...there's a ghost town and a regular town...It just kind pokes fun and has fun with those genres." The film also involves the murder of several pizza delivery boys, with suspects including ghosts, humans, and more. It sounds wild, and despite the delay in the project, I remain excited to see how this all turns out.
Slice hails from director Austin Vesely, a director who has helmed several Chance the Rapper videos. As Vesley revealed in an interview in 2016, "Chance's character, Dax Lycander, is an ex-Chinese delivery food driver who also happens to be a werewolf. When a pizza delivery boy is murdered, the film's fictional city suspects Lycander of the crime because of his spotted past."
"People ask me often if the film is really scary. I hope it has its moments but it's more of a comedy for me. Tonally, I was really inspired by Twin Peaks, if that says anything," Vesely added. "I studied Paul Thomas Anderson's movies to figure out how to balance multiple narratives. TV shows as well, like Twin Peaks, to discover how to establish a sense of place. I guess this movie is like Magnolia with ghosts. Just kidding. Kind of."
"Magnolia with ghosts" sounds exactly like the type of film I want to see, so I'm all-in on this.
In addition to Chance the Rapper, Slice stars Zazie Beetz, Paul Scheer, and Will Brill.
The film hits theaters sometime this year.