Netflix Unceremoniously Cancels 'The Break With Michelle Wolf' And 'The Joel McHale Show'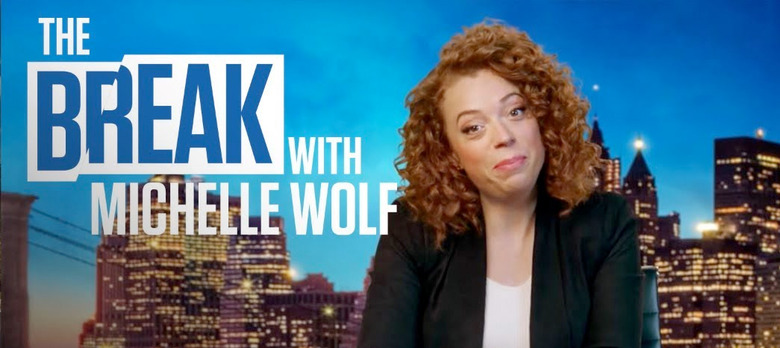 Netflix has cut down their roster of talk shows after being on the streaming service for only a matter of months. Both The Break with Michelle Wolf and The Joel McHale with Joel McHale have been canceled, but it's the way Netflix handled the axing of the former series that is rather disconcerting.
The Break with Michelle Wolf Canceled
News of The Break with Michelle Wolf canceled came as a surprise to both fans and the show's entire staff. The Daily Beast spoke to an unnamed source connected to the show who told them, "None of us can believe how classlessly Netflix has handled this." How classlessly did Netflix handle this? Apparently the staff, including the showrunners, found out the show was canceled when the news hit Twitter. That's a hell of a way to be fired and bad form for Netflix.
The cancellation of The Break with Michelle Wolf is quite a surprise since the show only debuted in May, and it had quite a bit of buzz leading up to the premiere since the titular comedian made quite the splash at this year's White House Correspondents' Dinner. Of course, since Netflix doesn't release any of their data on ratings and viewership, it's hard to say how successful the series has been.
The real bummer of this decision is that it cuts down the already bare landscape of female led talk shows across television and streaming services. Netflix had already previously canceled Chelsea Handler's talk show, and now only Samantha Bee remains at TBS with Full Frontal and Sarah Silverman with I Love You, America at Hulu.
The Joel McHale Show with Joel McHale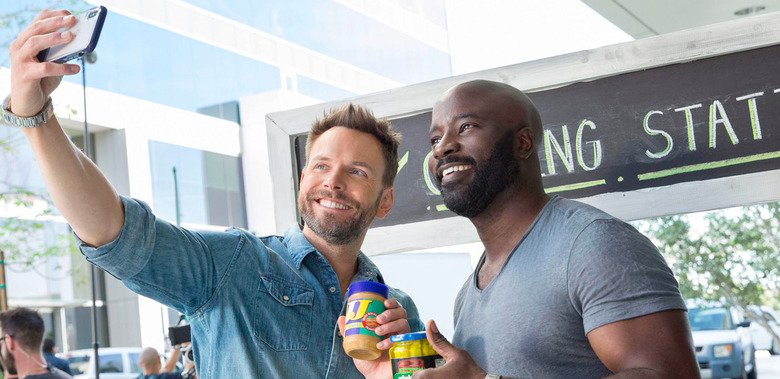 Meanwhile, The Joel McHale Show debuted back in February. It was initially meant to be a weekly offering like The Break, but instead Netflix decided to unload all of the episodes at once. Perhaps the numbers weren's on Joel McHale's side. Or maybe tuning into a weekly show isn't as easy for Netflix subscribers to remember when they don't have a DVR to record new episodes and keep them fresh in viewers' minds week in and week out.
The cancellation of The Joel McHale Show means that Netflix now only has two ongoing talk shows on their streaming service. Comedians with Cars Getting Coffee from Jerry Seinfeld still has new episodes on the way and David Letterman's monthly talk series My Next Guest Needs No Introduction seems to be a fan favorite. But they won't be the only ongoing talk shows on Netflix for long.
Netflix has Patriot Act with Hasan Minhaj coming at the end of October, plus Norm Macdonald is getting his own show, and there's a comedy panel program called The Fix on the way featuring Jimmy Carr, Katherine Ryan and D.L. Hughley. It's nice that there's some diversity among those comedy names, but if Netflix only gives them a few months to prove their worth before pulling the plug, then that doesn't seem worth praise.
Stay tuned to see what else Netflix cancels and what other shows they announce to replace them.