Blumhouse Would Love To Raise The Dark Universe From The Grave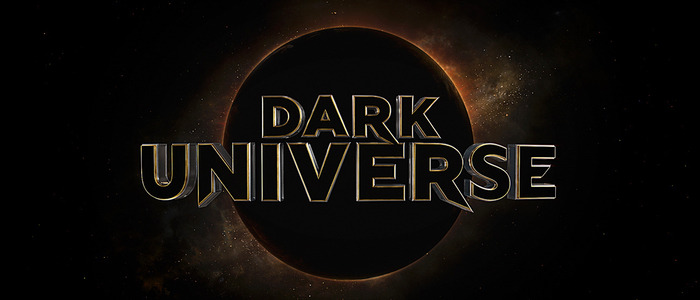 Universal's Dark Universe tripped over its own feet right out of the gate, and the general assumption is that the planned horror cinematic universe is dead and buried. But should the Dark Universe crawl its way out of the grave, Blumhouse would like to take the reigns. During a Q&A session, Blumhouse head honcho Jason Blum expressed great interest in taking control of Universal's monsters.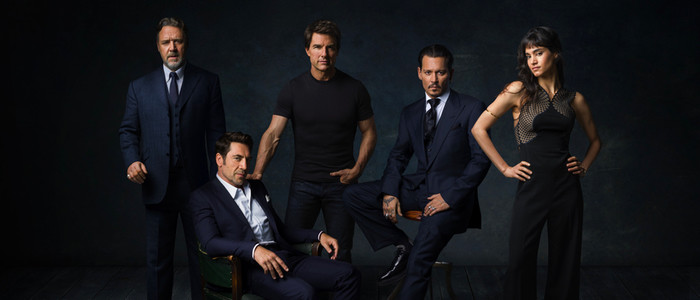 Dark Universe 
You remember The Dark Universe, right? It was Universal's attempt to forge their own Marvel-like cinematic universe, using their classic monsters instead of superheroes. The series kicked-off with The Mummy, and then instantly ground to a halt. The Mummy, for lack of a better word, sucked. So much so that the next Dark Universe flick, Bride of Frankenstein, was soon put on hold. So what went wrong? A lot of things, but the biggest goof was Universal's decision to approach these films as action movies.
The classic Universal Monster movies – Dracula, Frankenstein, and so on – weren't action flicks. They were eerie, slow-burning, gothic melodramas. And, most of all, they were horror movies. Time and time again, box office returns have proven that audiences love horror. They will flock to a horror movie, even if it's getting terrible reviews. If you need proof of this, look no further than Blumhouse – the production company that has made a name for itself through low-budget horror. Blumhouse movies may not get the best reviews, but they almost always clean-up at the box office.
The Blumhouse approach would benefit the Dark Universe idea, and as fate would have it, Blumhouse has a first-look deal with Universal. And that's not all. Blumhouse President Jason Blum himself is very interested in making this happen. The producer was answering questions on Twitter yesterday, and the subject of the Dark Universe came up. Here's his response.
Yes!!!! https://t.co/aH1nZgzSlr

— Jason Blum (@jason_blum) August 17, 2018
That's a lot of exclamation points. Of course, this isn't an official announcement. As of now, Blumhouse isn't taking over the Dark Universe. As far as we know, there isn't a Dark Universe anymore. But Universal would be wise to give Blumhouse a shot. Throw out the idea of attracting big blockbuster stars like Tom Cruise – no offense to my boy Tommy Cruise, but he just isn't right for this stuff. Instead, approach a Universal Monsters universe as an opportunity to create medium-budget horror films – emphasis on horror. Monster fans don't want to see a big action movie about the Mummy (unless Brendan Frasier is in it, that is). They want horror. Give the people what they want, and they'll flock to the theater.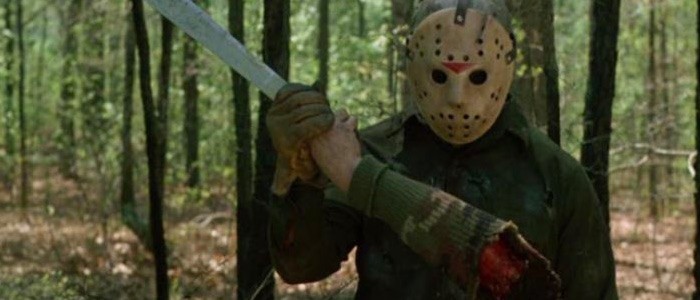 Other Horror Franchises 
Blumhouse may not have the Dark Universe (yet), but they do have Halloween. Blum and company teamed with John Carpenter, David Gordon Green and Danny McBride to bring Michael Myers back for what looks to be a much-needed to return to form. During the Twitter Q&A, a user asked Blum if he had his eyes set on any other classic horror franchises to revive. The producer responded in the affirmative.
the chances are excellent https://t.co/zdB211xH6N

— Jason Blum (@jason_blum) August 16, 2018
So what franchises could Blum be referring to? The producer commented that he's tried multiple times to score the rights to Friday the 13th.
for sure yes on friday the 13th. ive tried a bunch of times to get the rights. https://t.co/WSB06QB98J

— Jason Blum (@jason_blum) August 16, 2018
The Friday franchise is at a stand-still at the moment, mostly due to legal issues. Blumhouse taking over and approaching it the way they approached Halloween has a lot of potential, but who knows if it will ever happen.
Another franchise Blum has tried to get his hands on: The Crow.
I've tried. https://t.co/54DGD29ayD

— Jason Blum (@jason_blum) August 17, 2018
The Crow is another series in limbo. A new film starring Jason Momoa was set to start shooting soon, but it fell apart.Scream is something else Blumhouse might be interested in. Blum didn't give a yes or no answer when that horror franchise came up, but simply said "Never say never."
Never say never https://t.co/2Ix4l5BrPZ

— Jason Blum (@jason_blum) August 17, 2018
Blum ultimately didn't indicate which franchises Blumhouse will be approaching next, but the choices are endless. That said, I'm a bit wary of Blumhouse turning into a reboot machine. I'd much prefer they continue to forge their own identity with their own unique horror films. Still, the footage I've seen of Halloween so far is incredibly promising. If Blum and company bring the same type of reverence to another franchise as they clearly did to Halloween, I certainly wouldn't complain,
Halloween opens on October 19, 2018.