Hasan Minhaj Tries To Save MoviePass Before Leaving 'The Daily Show' For Netflix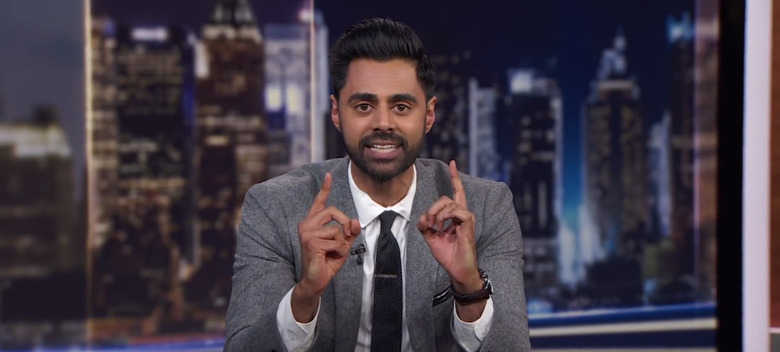 The Daily Show is a career launcher for comedians with such famous alums like Ed Helms, Rob Corddry, Steve Carell, Stephen Colbert, John Oliver, Samantha Bee, Jessica Williams, Kristen Schaal, Jason Jones, Larry Wilmore, Wyatt Cenac, and even Michael Che coming through the show. Now correspondent Hasan Minhaj is graduating from the news satire program to get his own show, but not before offering one last solution to one of America's biggest problems: MoviePass.
Hasan Minhaj Leaving The Daily Show
Originally, Hasan Minhaj was going to spend the rest of the summer catching up on movies, but then MoviePass went completely to hell, and now all those plans are ruined. But Minhaj has a pretty good idea that will undoubtedly get people excited and won't stir up any trouble at all: combining universal health care with MoviePass. There's no possible way this can go wrong.
Anyway, Hasan Minhaj has been on the higher end of The Daily Show's current correspondent roster, and it's a shame we have to see him go. But the good news is that he won't be gone for too long, because he has a new series coming to Netflix starting this fall.
Patriot Act with Hasan Minhaj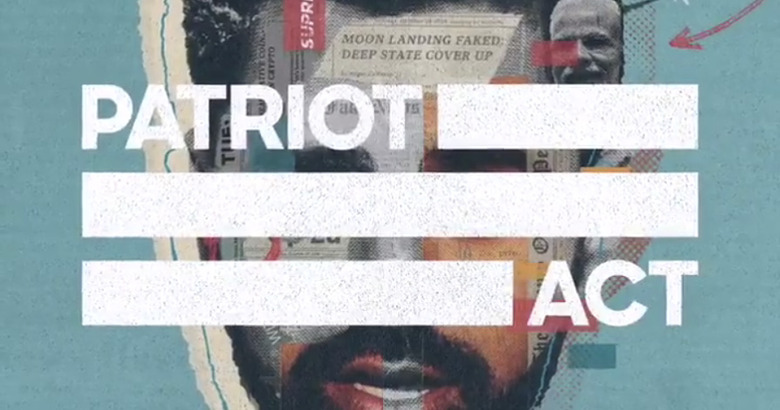 Not unlike John Oliver's HBO series Last Week Tonight, comedian Hasan Minhaj is heading to Netflix with a weekly comedy show called Patriot Act airing every Sunday starting on October 28. The series is said to "explore the modern cultural and political landscape with depth and sincerity. Each week, Minhaj will bring his unique comedic voice and storytelling skill to investigate the larger trends shaping our fragmented world."
If you haven't been keeping up with The Daily Show to know enough about Hasan Minhaj's comedic stylings, you should check out his Netflix comedy special Homecoming King. Or maybe take a gander at his performance from the 2017 White House Correspondents' Dinner. Or if you'd rather see him in his element on The Daily Show, here's some of his best moments:
You can currently check out Hasan Minhaj on a 16-city Before the Storm comedy tour in North America, which just kicked off on August 11th. For locations and tickets, head to his official website.