The Morning Watch: Behind The Scenes Of 'Kidding' With Jim Carrey, How To Make It In Hollywood & More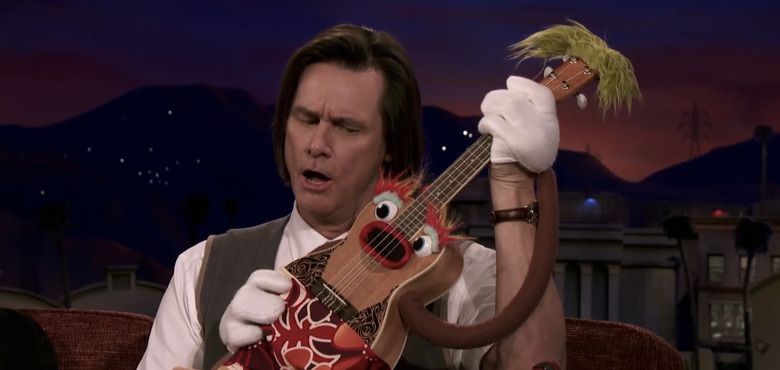 The Morning Watch is a recurring feature that highlights a handful of noteworthy videos from around the web. They could be video essays, fanmade productions, featurettes, short films, hilarious sketches, or just anything that has to do with our favorite movies and TV shows.
In this edition, some Emmy nominated actors like David Harbour, Edie Falco and William H. Macy provide some advice for how to make it in Hollywood. Plus, Jim Carrey takes us behind the scenes of his new Showtime series Kidding where he plays a children's television program host, and the cast of Mile 22 partakes in answering the web's most searched questions about themselves.
First up, a new featurette from Showtime goes behind the scenes of the upcoming series Kidding where Jim Carrey plays Mr. Jeff Pickles, the beloved host of a children's television program who slowly starts to lose his mind. There's a bunch of new footage in this featurette, as well as Jim Carrey discussing this promising new role.
Next up, Emmy nominees William H. Macy, Edie Falco, Jeff Daniels, Ed Harris, Michael Stuhlbarg, Mandy Patinkin, Darren Criss, David Harbour and Alexis Bledel give some advice to anyone thinking about getting into acting. They've already made it in Hollywood, and now they're passing on that knowledge to you.
Finally, Mile 22 cast members Mark Wahlberg, Lauren Cohan and Ronda Rousey partake in Wired's customary auto-complete interview. Does Lauren Cohan have tattoos? What is Mark Wahlberg's diet like? What is Ronda Rousey's nickname? Get the answer to all these questions and more right here.