Cool Stuff: Pre-Order John Carpenter's 2018 'Halloween' Soundtrack Right Now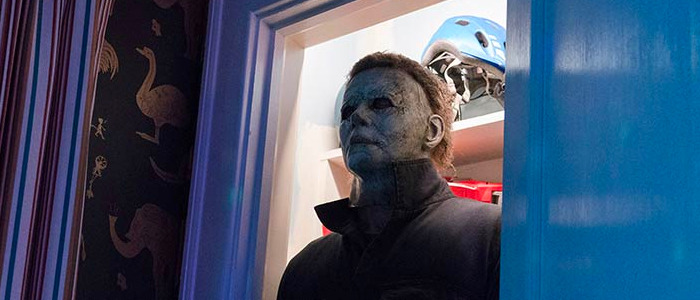 The Halloween theme is one of the most iconic cinematic compositions to grace the big screen. Composed by John Carpenter for the 1978 film that he also directed, you'd be hard-pressed to find a more chilling and more recognizable horror orchestration. That's why fans are excited to hear what John Carpenter does as the composer of the soundtrack for the upcoming Halloween sequel where he worked with recent solo album collaborators Cody Carpenter and Daniel Davies. And now you can pre-order that soundtrack from director David Gordon Green's film to make sure you get it as soon as it's available.
John Carpenter's Halloween 2018 Soundtrack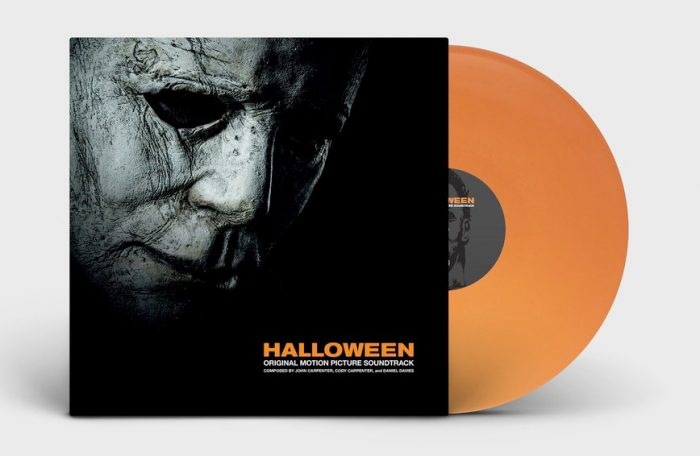 First up, here's one of the vinyl releases for the new Halloween soundtrack that comes from Bull Moose. The entertainment retailer is offering a limited edition orange vinyl release of the soundtrack, as well as a traditional black vinyl and even a CD release (because apparently people are still buying those). Here's the official description of the soundtrack from the product page:
The new soundtrack pays homage to the classic Halloween score that Carpenter composed and recorded in 1978, when he forever changed the course of horror cinema and synthesizer music with his low-budget masterpiece. Several new versions of the iconic main theme serve as the pulse of Green's film, its familiar 5/4 refrain stabbing through the soundtrack like the Shape's knife. The rest of the soundtrack is just as enthralling, incorporating everything from atmospheric synth whooshes to eerie piano-driven pieces to skittering electronic percussion. While the new score was made with a few more resources than Carpenter's famously shoestring original, its musical spirit was preserved.
"We wanted to honor the original Halloween soundtrack in terms of the sounds we used," Davies explained. "We used a lot of the Dave Smith OB-6, bowed guitar, Roland Juno, Korg, Roli, Moog, Roland System 1, Roland System 8, different guitar pedals, mellotron, and piano."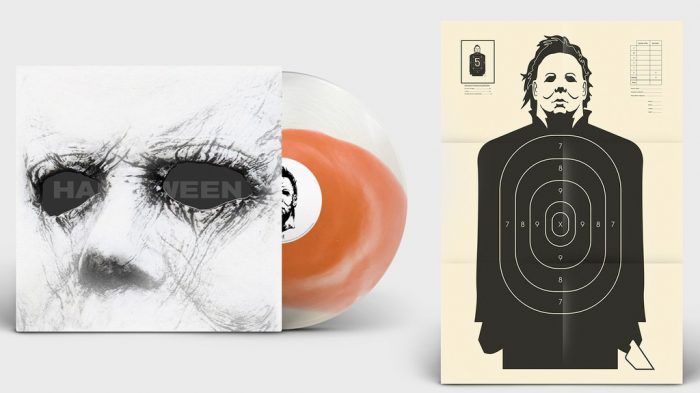 For you collectors out there, there's another version of the Halloween soundtrack from Sacred Bones Records that you might want to get your hands on. Personally, I think this release is the superior vinyl release, simply because the vinyl color is much cooler, it has a limited edition of 2,000, and comes with deluxe die cut packaging, and a special poster by Chris Bilheimer, recreating the Michael Myers shooting range sheet seen in the trailer
Of course, we haven't even heard the score or revamped theme yet, but there's a very small tease you can hear below:
Don't forget, Mondo has a bunch of Halloween soundtracks available and coming in the next few months too.