'Roma' Trailer: Alfonso Cuarón's Latest Looks Incredible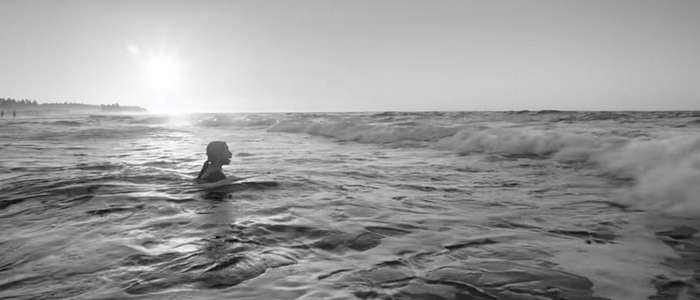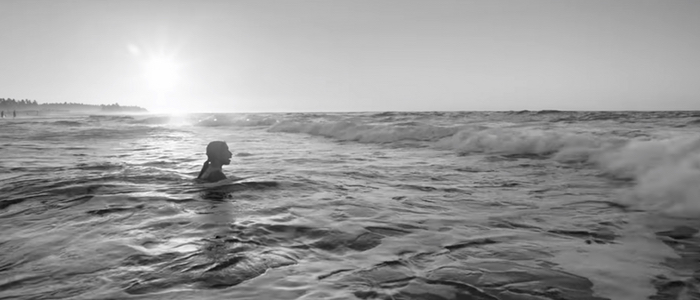 There's a new Roma trailer, and it looks legitimately stunning. Said to be director Alfonso Cuarón's most personal work to date, Roma draws on the filmmaker's own childhood to "create a vivid and emotional portrait of domestic strife and social hierarchy amidst political turmoil of the 1970s." Even if you have no idea what this movie is about, I promise you this trailer is going to take your breath away.
Roma Trailer
Last month, Alfonso Cuarón released a teaser for his new film Roma, and it was amusingly low-key. The only footage in that teaser was of water being spilled across tiled ground, scored to the sound of someone scrubbing something off-screen. If that teaser left you hungering for actual footage, today is your lucky day.
This new Roma trailer is loaded with gorgeous, hypnotic footage. It starts off quietly, and then slowly begins to build. Cuarón's black and white footage is dream-like, full of wide, sun-dappled shots of bliss fading into turmoil. The camera is almost always moving here, and it's bringing us right along with it. Fires burn, waves crash, and you can't help but feel a sense of wonder. In short, this looks pretty damn incredible.
"Time and Space constrain us," Cuarón said in a tweet announcing this new trailer, "but they also define who we are, creating inexplicable bonds with the others that flow with us at the same time and through the same places."
The film chronicles "a turbulent year in the lives of a middle-class family in 1970s Mexico City," with Cuarón drawing on events from his own childhood to shape the narrative. It's a very personal work from the filmmaker of Children of Men and Gravity. 
Roma is headed to select theaters, but it's also technically a Netflix movie. So, how seriously will the film-world take it? There's still a stigma surrounding Netflix, to the point where some refuse to even classify their output as "real" movies. Maybe Roma will change that. This footage is too incredible to ignore, and maybe – just maybe – it's time we all start realizing that Netflix can produce wonderful movies (while also producing garbage like TAU).
Roma will play at the Venice Film Festival and TIFF before eventually finding its way to theaters and Netflix later this year.
A vivid portrayal of domestic strife and social hierarchy amidst political turmoil, ROMA follows a young domestic worker Cleo (Yalitza Aparicio) from Mixteco heritage descent and her co-worker Adela (Nancy García), also Mixteca, who work for a small family in the middle-class neighborhood of Roma.  Mother of four, Sofia (Marina de Tavira), copes with the extended absence of her husband, Cleo faces her own devastating news that threatens to distract her from caring for Sofia's children, whom she loves as her own. While trying to construct a new sense of love and solidarity in a context of a social hierarchy where class and race are perversely intertwined, Cleo and Sofia quietly wrestle with changes infiltrating the family home in a country facing confrontation between a government-backed militia and student demonstrators.