'Searching' Viral Website: Scour John Cho's Phone For Clues About His Missing Daughter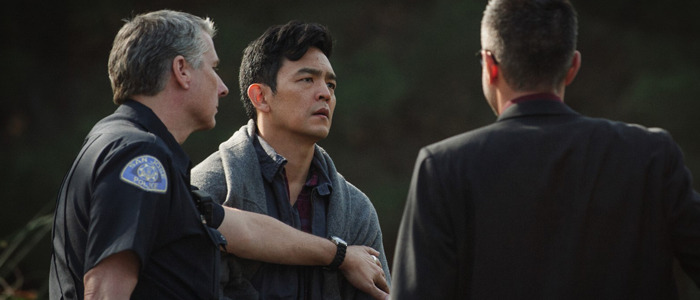 Searching, the upcoming thriller starring John Cho (Star Trek, Columbus), follows a father on a desperate quest to find his missing daughter. By now you've probably heard that the movie's action unfolds entirely across computer and cell phone screens, but now Sony Pictures has created a cool Searching viral website that provides access to Cho's character's cell phone so we can look through his apps, messages, e-mails, and more to try to find clues about his daughter's whereabouts. Learn more below.
Here's a trailer for the film, just so we're all on the same page:
John Cho is fantastic in the movie, delivering a nerve-wracking performance as a father who's reaching the end of his rope. And since the movie is so reliant on technology (in a great way, not a gimmicky one), Sony has created a viral website to give us a look inside Cho's character's phone.
This website only works on mobile devices, but if you're reading this on a phone, head over to FindMargot.com and click around over there for a while. There's tons of new footage of Cho's David Kim that was shot specifically for this campaign (with the involvement of co-writer/director Aneesh Chaganty), and you can read through his messages, watch videos, and follow his instructions as he guides users through an excavation of his daughter's digital life in the hopes of uncovering something that may lead to tracking her down. I'd actually recommend bookmarking the site and scrolling through it again once the movie comes out and you've had a chance to see it, because there are a few fun little easter eggs hidden throughout that will become obvious once you've seen the movie.
I've been a vocal supporter of this film ever since I gave it a 10/10 review at this year's Sundance Film Festival, and it remains one of my absolute favorite movies of 2018. Searching arrives in select theaters on August 24 and then opens in wide release on August 31, 2018.
After David Kim (John Cho)'s 16-year-old daughter goes missing, a local investigation is opened and a detective is assigned to the case. But 

37 hours later

 and without a single lead, David decides to search the one place no one has looked yet, where all secrets are kept today: his daughter's laptop. In a hyper-modern thriller told via the technology devices we use every day to communicate, David must trace his daughter's digital footprints before she disappears forever.