Anthony Mackie Is The Latest Actor To Join The Absurdly Good 'Woman In The Window' Cast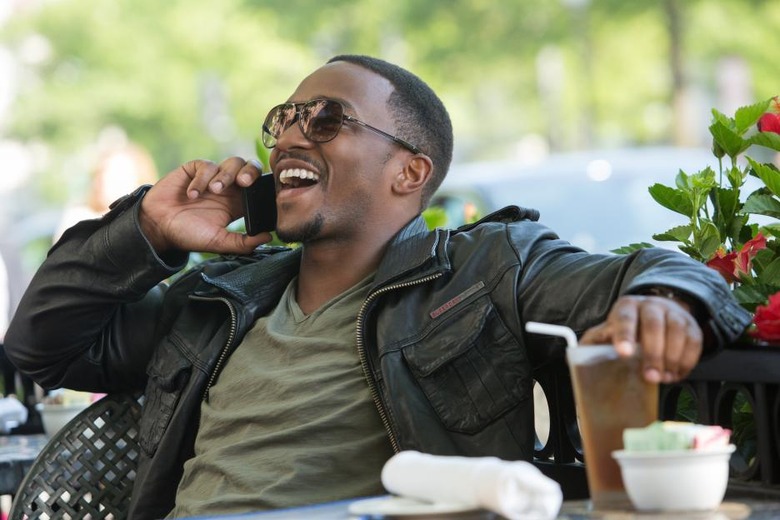 Oh, to be a fly on the window of the Woman in the Window casting department. Because Joe Wright's upcoming drama is looking to have the most stacked cast on this side of Ocean's 8.
Based on the A.J. Finn bestseller of the same name, Woman in the Window already stars Amy Adams, Julianne Moore, and Gary Oldman. And with Anthony Mackie now on board, Woman in the Window may break the trend of subpar Gone Girl-inspired thrillers.
Anthony Mackie is in talks to join the Woman in the Window cast, according to Variety. The Fox 2000 adaptation of A.J. Finn's best-selling thriller boasts one of the most impressive casts we've seen recently, with Oscar winners Julianne Moore and Gary Oldman on board and multiple Oscar-nominee Amy Adams heading the cast. Wyatt Russell and Brian Tyree Henry round out the star-studded ensemble.
It bodes well for Woman in the Window, a Rear Window-inspired modern psychological thriller that could possibly go the way of so many Gone Girl knock-offs like The Girl on the Train. The novel, which debuted at No. 1 on the New York Times bestseller list and remains the best-selling adult fiction title of the year, follows an alcoholic shut-in (Adams) who spies on her neighbors, and one day witnesses a horrible crime involving a neighboring family. When no one believes her story, her reality begins to spin out of control.
Here's the synopsis of the novel:
It's been ten long months since Anna Fox last left her home. Ten months during which she has haunted the rooms of her old New York house like a ghost, lost in her memories, too terrified to step outside.
Anna's lifeline to the real world is her window, where she sits day after day, watching her neighbours. When the Russells move in, Anna is instantly drawn to them. A picture-perfect family of three, they are an echo of the life that was once hers.
But one evening, a frenzied scream rips across the silence, and Anna witnesses something no one was supposed to see. Now she must do everything she can to uncover the truth about what really happened. But even if she does, will anyone believe her? And can she even trust herself?
Oldman was recently cast as the father of the mysterious neighboring family that Adams' character spies on. Moore is set to play the mother of a mysterious young boy who moves in across the street. However, there are no details on who Mackie, best known for his roles in The Hurt Locker and the Marvel Cinematic Universe, will play.
Tracy Letts is penning the screenplay, while Joe Wright, fresh off his Oscar-nominated Darkest Hour, directs. There is no set release date yet for Woman in the Window.