'The Romanoffs' Trailer: The Creator Of 'Mad Men' Brings Together A Huge Cast For Amazon's Anthology Series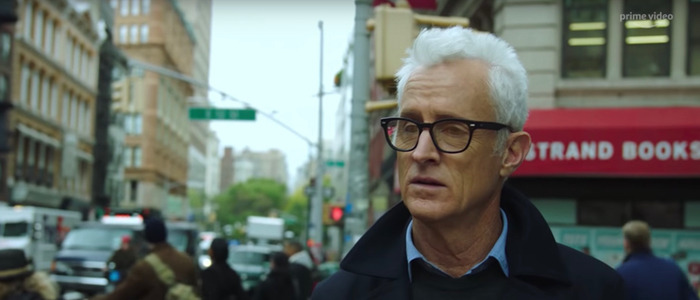 Mad Men creator Matthew Weiner is back with The Romanoffs, an ambitious, star-studded anthology series coming to Amazon. The show focuses on eight separate stories about people who think they're descended from the Russian royal family. That sounds both weird and interesting, and the cast assembled here is out of this world. Watch The Romanoffs trailer below.
The Romanoffs Trailer
Let's look at the cast here: Isabelle Huppert, Marthe Keller, Aaron Eckhart, Diane Lane, Christina Hendricks, John Slattery, Amanda Peet, Jack Huston, Corey Stoll, Noah Wyle, Kathryn Hahn, Kerry Bishé, Jay R. Ferguson, Ben Miles, Mary Kay Place, Griffin Dunne, Cara Buono, Ron Livingston, Jon Tenney, Clea DuVall, Radha Mitchell and many, many more. That's pretty damn impressive. Now, here's the synopsis: the anthology series tells "eight separate stories about people who believe themselves to be descendants of the Russian royal family."
The Ramanoffs (or Romanovs) were the second dynasty to rule Russia, and the family came to a bloody end when Nicholas II and his family were executed during the Russian Civil War. After the Romanoffs were executed, imposters came forward claiming to be descendants or survivors of the execution, and that seems to the idea that this show is drawing on.
All of this sounds great! But here's an issue: The Ramanoffs comes from Matthew Weiner. Weiner is the creator of one of the very best shows in the history of television – Mad Men. But last year, former Mad Men writer Kater Gordon accused Weiner of improper conduct, even harassment, during the making of the show. Weiner denied the allegations, and then nothing seemed to come of the matter. But the shadow of the allegations now hangs over the show. I want to be excited about this series, and the trailer looks great. But I'm having a hard time balancing that excitement against the (seemingly ignored) allegations against Weiner. And now we're getting into an issue of separating art from the artist, and that's a whole different conversation.
For now, The Ramanoffs continues to seem enticing, but I'm hesitant to be too enthusiastic at this time.
The series will be a bit of a change for Amazon. Previously, they released the full seasons of their original programs at once, following the Netflix model. For The Ramanoffs, they'll be rolling out a new episode weekly.
"The Romanoffs is an ambitious event series that will be the first-ever anthology released weekly on Prime Video," said Jennifer Salke, Head of Amazon Studios, "Filmed around the globe and featuring an incredible, star studded cast, each episode will be a surprise gift to the audience.  We are grateful to Matthew Weiner for bringing this groundbreaking series to life for our Prime audience."
The Romanoffs debuts Friday, October 12, 2018.