'What Men Want' Trailer: Taraji P. Henson Can Read Men's Minds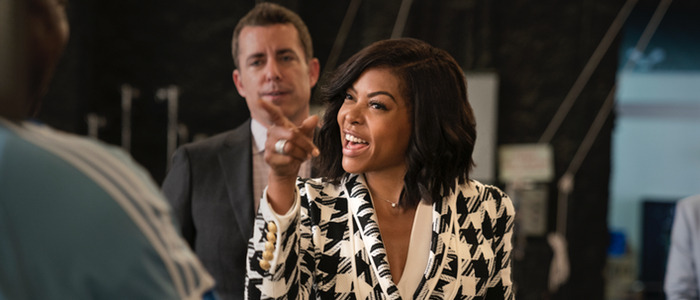 Remember the 2000 Nancy Meyers comedy What Women Want, starring Mel Gibson and Helen Hunt? It now has a remake, with a twist. What Men Want finds Taraji P. Henson suddenly able to read men's thoughts, with predictably amusing results. Watch the What Men Want trailer below.
What Men Want Trailer
Hollywood loves repacking an old idea with something new. Enter What Men Want, a film that flips the script on the 2000 Mel Gibson comedy What Women Want. In the original film, Gibson was a chauvinistic womanizer who is suddenly blessed (or cursed) with the ability to read women's minds. Now, in What Men Want, Taraji P. Henson plays a woman struggling to make it in a male-driven world. She's constantly belittled by her male colleagues, and overlooked for a well-deserved promotion. Henson's character is at a loss – just what does she have to do to understand this male-centric universe? The answer: gain the amazing ability to read men's minds. As you can guess, this leads to all sorts of complications and hilarious situations.
This looks...fine? Obviously What Woman Want wasn't some modern classic that should never be remade, and swapping genders of the leads is an inspired idea. It also give Taraji P. Henson another starring role, which is never a bad thing. That said, this is one of those trailers that essentially spells out the entire movie for you. But if you don't mind that, you'll probably get a kick out of all this.
In addition to Henson, What Men Want stars Tracy Morgan, Richard Roundtree, Wendi McLendon-Covey, Josh Brener, Tamala Jones, Phoebe Robinson, Max Greenfield, Jason Jones, Brian Bosworth, Chris Witaske and Erykah Badu.
Adam Shankman, who helmed Hairspray and Rock of Ages, directs, with a story credit going to Nancy Meyers (curiously enough, there's no specific writer credit assigned to the film at this moment).What Men Want opens on January 11, 2019.
Ali Davis (Taraji P. Henson) is a successful sports agent who's constantly boxed out by her male colleagues. When Ali is passed up for a well-deserved promotion, she questions what else she needs to do to succeed in a man's world... until she gains the ability to hear men's thoughts! With her newfound power, Ali looks to outsmart her colleagues as she races to sign the next basketball superstar, but the lengths she has to go to will put her relationship with her best friends and a potential new love interest (Aldis Hodge) to the test.