Legendary Pictures Is Leaving Universal And Going Back Home To Warner Bros.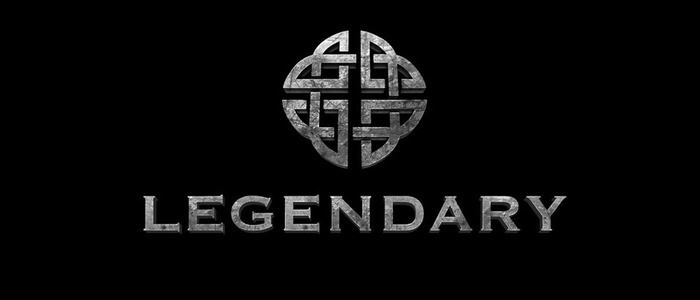 In a move that you might have seen coming if you follow these sorts of things, Legendary Pictures is cutting ties with Universal and likely returning home to Warner Bros. Legendary parted ways with Warners back in 2013 and set up shop at Universal, but the partnership hasn't worked out so well. Now, back to Warner Bros. they go!
Variety has the scoop about Legendary returning to Warner Bros., but the move was a long time coming. Last month, word broke that Legendary's Detective Pikachu, a very real movie that I swear I'm not making up, was being moved from Universal to Warners. As reported by THR at the time:
The Universal-Legendary relationship had sputtered over the past year, culminating with Legendary's Dwayne Johnson starrer Skyscraper, which sources say will ultimately be a money loser. Legendary also has put up large chunks of the budget for most of the films in Universal's slate over the past four years, including summer hit Jurassic World: Fallen Kingdom, which has earned $1.2 billion to date. Legendary has a stake in BlacKkKlansman, a film from Universal's Focus Features label. That would mark its final film with Universal.
Legendary's deal with Universal expires in December, and it was already clear they wouldn't be re-upping. At the time, though, it wasn't entirely clear if Legendary would move back to Warners in full, but now that seems to be the case. Moving Detective Pikachu from Universal to Warners was perhaps a test-run, and now Legendary is ready to pack up all their shit and move back home, much like a recent college graduate moving back home with mom and dad. As Variety says:
The company's decision to move "Detective Pikachu," its Pokemon adaptation, to Warner Bros. from Universal was widely reported to be a signal it was eyeing the exit door.
Variety also adds that Universal wasn't thrilled about the partnership either:
Universal came to believe that it would have been better off if it had financed films such as "Jurassic World" without Legendary, because the studio was forced to share the profits on movies that were wildly successful and arrived without a lot of risk attached to them. In turn, many of the films that Legendary produced, such as this summer's "Skyscraper" and "Crimson Peak," turned out to be box office misses. "Kong: Skull Island," a hit for Legendary, was released by Warner Bros.
Nothing is official yet, but Legendary and Warner Bros. are hashing things out right now, and will likely make an official announcement sometime soon. Unlike their previous partnership, this new Legendary/Warner Bros. deal will "be a straight output deal, meaning that the studio will release Legendary's films for a fee."
Legendary does not have any future films set up with Universal, nor does it have a stake in future Universal franchises it previously invested in, like Jurassic World. In short, moving back to Warner Bros. is going to be a piece of cake for Legendary, and Universal will have to make due on their own.