Idris Elba Isn't The New James Bond, Unless He Is (He Probably Isn't)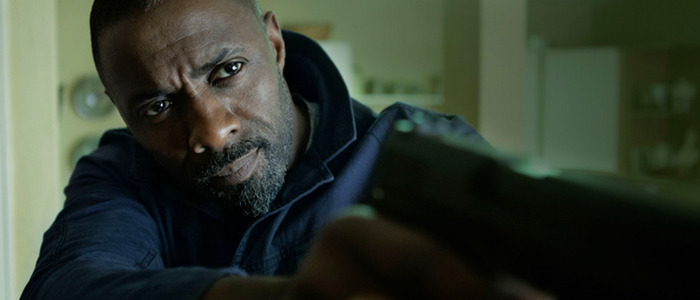 Breaking news: Idris Elba is the new James Bond! Unless he isn't! A few days ago, a report surfaced indicating Elba was likely the next choice to play 007. Since then, however, the veracity of the report has been called into question. Elba, meanwhile, has decided to add some fuel to fire and take to Twitter to tease his possible involvement. Or, more likely, he's just having a laugh.
Is Idris Elba the next James Bond after Daniel Craig finishes the next 007 movie and hangs up his tux? Probably not! Last week, The Independent (via Esquire) ran a story claiming that Bond's producers were leaning towards Elba to take over the part. The truth behind this statement was called into question within 24 hours of the story being released, and there's a pretty good chance they got this one wrong. That won't stop Elba himself from having a little fun, though.
The actor took to Twitter over the weekend and posted the following.
my name's Elba, Idris Elba. pic.twitter.com/kEyyaVg8JX

— Idris Elba (@idriselba) August 12, 2018
There are two ways of looking at this tweet. One: Elba is playfully confirming that he is indeed going to be the next James Bond. Two: Elba is "taking the piss", as they say over in the UK, and just kidding around. Soon after the tweet above, Elba also added this:
Don't believe the HYPE...

— Idris Elba (@idriselba) August 12, 2018
In short, Elba is almost definitely not playing James Bond. The actor does, however, have his directorial debut – Yardie – hitting theaters this month. Which means he's not adverse to a little free publicity. If playing into this James Bond thing draws more attention to Elba, it could, in turn, draw more attention to his new film. It's a win-win for the actor.
Don't get me wrong – I actually think Elba would make a great 007, and would be happy to see it happen. However, Elba is 45, and will likely be a lot older by the time the Bond franchise needs a new actor, which indicates he might be too old for the part. Then again, the producers could always go for a film that focuses on a much older, much more hardened Bond. In any case, it's highly unlikely we'll know who is playing the next Bond before the final Daniel Craig film arrives. To announce the new actor before that would be premature, and would shift the focus away from the upcoming Bond 25 before it's even hit theaters.
In addition to this, THR has an inside source that reports the story about Elba playing Bond is "all made up stuff." That doesn't mean Elba can't have a little fun on Twitter, though.