Martin Scorsese, Kevin Hart, And More Bid For Rights To That McDonald's Monopoly Article, Which Was Specifically Crafted For A Movie Adaptation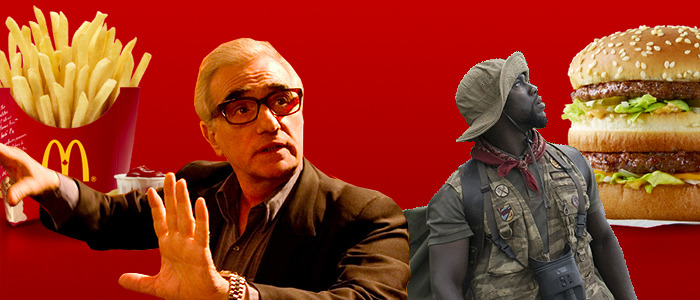 Last month, The Daily Beast published an article titled "How an Ex-Cop Rigged McDonald's Monopoly Game and Stole Millions." The piece instantly went viral, ultimately resulting in the film rights selling to Fox, where Ben Affleck, Matt Damon, and the writers of the Deadpool franchise are going to bring it to the big screen.
But a new article from Vulture reveals that they weren't the only big names to go after the story: Martin Scorsese, Kevin Hart, and several others were also interested in it. And not only that, the original article was planted specifically to generate enough interest for a movie deal. Read the newest details about the still-untitled McDonald's Monopoly movie below.
This morning, Vulture published a piece that pulls back the curtain on the creation of the McDonald's Monopoly article and the subsequent bidding war that ensued over the rights to it. There are a bunch of fascinating revelations to be found, and I encourage you all to read the entire article. But for those who don't have time, here are some quick highlights.
Major Hollywood Names Wanted This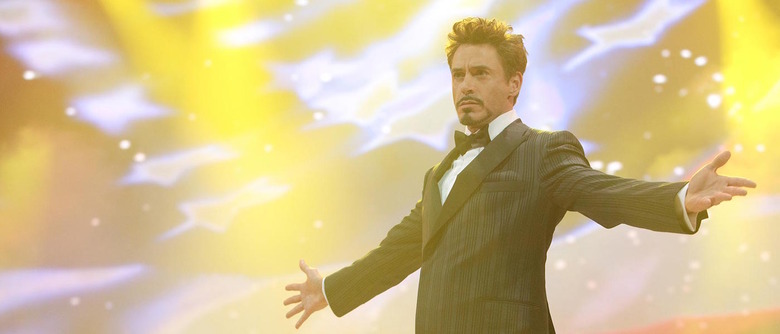 Author Jeff Maysh said that after the article was published, he received thousands of e-mails from both wannabe producers and major players in the entertainment industry. Some of the biggest names that approached him included:
Warner Bros., with John Requa & Glenn Ficarra (Focus) to direct Steve Carell in the lead role
Netflix, with Robert Downey Jr. and Todd Phillips (The Hangover) attached
Universal, with Kevin Hart to play the lead
Martin Scorsese, with Leonardo DiCaprio on board to star
Will Ferrell
Mark Wahlberg
Steven Spielberg's Amblin Entertainment
The Article Was Specifically Planted to Sell The Movie Rights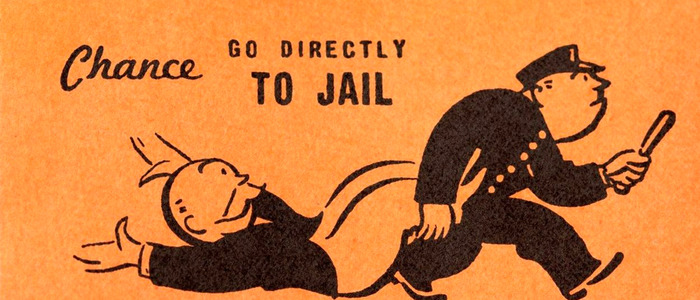 The slightly controversial aspect of this whole thing? The Vulture article reveals that writer Jeff Maysh teamed up with co-producer David Klawans years ago to develop this story into an article that they could then option as a film. Here's how it works: Klawans scours the internet for obscure stories wild enough to make a movie about, and then teams with journalists to re-research the topics and get them published at a reputable place like a magazine or high-profile website:
The idea is that articles are better than pitch meetings — that development executives will be more likely to open their checkbooks if the "planted" story is arranged into a linear narrative with a three-act structure. Klawans buys the story subjects' life rights and will often circulate an unpublished article to Hollywood production companies before publication to gin up interest.
Klawans used this method with 2012's Argo, which went on to win Best Picture at the Academy Awards, and he and Maysh have collaborated like this on several other articles that currently have movie deals. This specific article began in 2014, when a film exec approached Klawans looking for something in the vein of The Wolf of Wall Street. Maysh came on board in 2016, did loads of research, conducted over 50 interviews, and spent four months writing the article.
I feel like there's something slightly gross about this tactic, packaging a story in this calculated fashion and basically making readers unwitting participants in the writers' negotiating ploys. But at the same time, it's hard to really fault these guys. It's incredibly difficult to get a movie made these days – especially something in the mid-budget range like this – so if they've found a way to legally game the system a little bit, good for them.
In the end, 20th Century Fox and Affleck and Damon's Pearl Street Films optioned the project for $350,000 against $1 million if the movie gets made. Since most option fees are less than $1,000, that makes this "the highest price ever paid for an optioned article in Hollywood history."